Join us on an experiential journey into the Akashic Records and set the course to realise your soul's deepest desires in this livestream shamanic workshop.
The Akashic Records form an ever-expanding library of knowledge. They document every aspect of your individual soul. Each thought, word, emotion, action and pathway you have ever taken, in this and every lifetime, is recorded within these sacred records. This workshop invites you to experience how the Akashic Records can assist you in crystallising your soul's desires and setting the course for their manifestation.
At the start of this online workshop, you will be invited to share your intention – to bring in what your soul truly desires from your heart. By sharing your intention – speaking out loud to be heard by others – and asking the universe for your mission to be complete, you can create your own magic.
Vicky will then use a drum and rattle as she guides you on a shamanic journey into the Akashic Records. You will meet your Akashic guide who will offer messages and symbols that can direct you forward with your intentions. This guidance will support you in creating your very own Akashic vision board, inspired by the words and images received from your Akashic guide.
By the end of the workshop, you will be clear about your goals and mission. You will be empowered by universal guidance from your Akashic Records. This will be recorded on your vision board to help you crystallise your goals.
Please have ready for the workshop:
Any pictures and words you feel drawn to from any printed materials
A4 coloured paper or card
Glue stick
Scissors (in case you need to cut out extra pictures or words).
This livestream workshop is open to all levels of experience. No prior knowledge of shamanic journeying or Akashic Records is necessary.
--
We will not be recording this workshop. One of the unique aspects of the College's online events is that they are highly interactive. Participants are encouraged to discuss and share with the tutor and the group. These sharings can be very personal, and some may not feel comfortable with them being recorded.
--
Previous participants say:
"Very interesting experience with the Akashic Records. Vicky is clearly gifted and professional."
"Vicky was very warm and compassionate with understanding. She had a very good insight and vision - she helped a lot in many different ways."
"I look forward to the follow-up Akashic Records course!"
"I wasn't sure what to expect but I found it really helpful."
--
This workshop will be live in our online classroom
All you need to take part is a good internet connection and a computer with a webcam, microphone and Zoom.
On booking this workshop, you will receive an email with the Zoom link to access it. Remember to check your spam folder if you don't receive this confirmation email in your inbox.
Please send us a message if you have any questions. We hope you enjoy the workshop!
About Vicky Sweetlove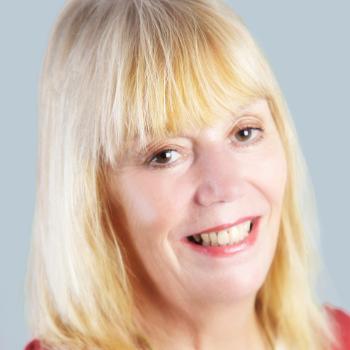 Vicky Sweetlove offers Akashic Record one-to-one consultation readings at the College. She also runs occasional courses at the College to introduce dowsing for health and earth energies.
Read more about Vicky
Register your interest
This workshop has already taken place, please register below and we'll let you know when it runs next.