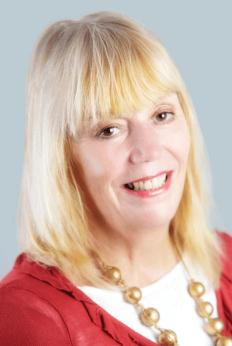 My life as a child was very different and I found I could see and talk to the spirit world and also played with the fairies. Many years later after training in feng shui, dowsing, mediumship and shamanism, I have learnt how to use these abilities to help others in their lives as I found my life changed so dramatically once I accepted working in a spiritual way.
I had a near death experience in 2008 and again my life changed for me making me pay more attention to the spirit world and the messages they were giving me. I trained with Denise Linn in USA and a Shaman from Mexico in Bali to access the Akashic Records and this opened up more doorways to information that is accessible to everyone, and I now train people to do this.
I offer Akashic Record readings at the College and on Skype and by phone. I also run dowsing courses at the College in dowsing for health, earth energies and an introduction to dowsing.
My dowsing courses are approved by the British Society of Dowsers and I am well known in my field as a professional dowser of earth energies and space clearing, as well as water and health having done this for the past 15 years.
My dowsing skills are used in many different ways to dowse for health, allergies, past lives, nutrition. I also dowse people's home spaces for other aspects that could be affecting the clients health i.e. geopathic stress from traumatised land and electromagnetic fields (wifi, microwaves, wireless phones).
I have co-authored the book Soul Whispers with soul coaches from around the world and been a contributor to various magazines including High Spirit, Spirit & Destiny and Organic Life. I have appeared on Sky One, BBC3 and Living TV.
My knowledge in clearing energies not only in homes and offices but people too, has proved to resolve health issues that have been there for a long time. By clearing a space of any negative energies and then working with the person's energy field I have been able to help my clients improve their health and have happier lives. By working with my guides I am guided where to go on the body to the places that need attention. Clients have felt more energised and have improved movement afterwards, where before they had restricted movement.
I work with crystal grids and orgonite which was widely used in the 60s and 70s as people were using Reichs methods for healing with great success.
I run dowsing, feng shui and shamanism retreats in Greece, Turkey, Slovenia and the UK.