Scrying is the practice of looking into crystal balls, mirrors, water, fire, clouds, trees and other things to see visions, find messages, gain knowledge and see what the future might hold. 

Scrying is a form of divination that taps into our psychic senses and powers of intuition. It can be done to obtain guidance, for inspiration, to discover the answers to questions and to look at distant places or other realms. It can also be used for fortune-telling and prophecy.
In ancient Egypt, mirrors sacred to the Goddess Hathor were used to scry the true nature of things. Jade balls found in ancient Mayan burials are thought to have been used for divination. Nostradamus obtained his prophesies by staring into a bowl of water while in a trance. John Dee and his partner Edward Kelley used a crystal ball and obsidian mirror to consult angels. 
The art of using such devices for fortune telling, guidance and other insights has never died out. Indeed, scrying is having a resurgence today.

In this two-part, online workshop, eclectic witch and author Lucya Starza will teach you how to scry. She will show you methods of developing the art of scrying, as well as offering you a chance to try out various scrying techniques yourself. 
You will:
Enjoy an overview of scrying
Learn about the history of the art
Explore the properties of various devices and tools; Lucya will explain ordinary items that can be used for scrying
Learn how to scry effectively
Develop a regular practice
Explore ways of interpreting psychic impressions
--
Entry requirements
Please note the below requirements for both sessions:
Please bring along something to scry with: this could be a bowl, cup, or glass filled with water, or it could be a crystal ball or a dark mirror 
Ideally, make sure you are in a quiet room without distractions while doing the workshop. Please keep any pets or other people out of the room, if possible.
Please bring a candle you can light and, optionally, some incense if you are okay using incense. If you are in a place where you aren't allowed to light real candles, you can use an LED candle or a dim table lamp instead.
--

We will not be recording this workshop. One of the unique aspects of the College's online events is that they are highly interactive. Participants are encouraged to discuss and share with the tutor and the group. These sharings can be very personal, and some may not feel comfortable with them being recorded.
--

Workshop Schedule
There are 2 sessions for this workshop
| | | |
| --- | --- | --- |
| 1 | Tuesday 13th September 2022 | 7:00pm - 8:30pm |
| 2 | Tuesday 20th September 2022 | 7:00pm - 8:30pm |
This workshop will be live in our online classroom
All you need to take part is a good internet connection and a computer with a webcam, microphone and Zoom.
On booking this workshop, you will receive an email with the Zoom link to access it. Remember to check your spam folder if you don't receive this confirmation email in your inbox.
Please use the same link to access each of your workshop sessions.
Please send us a message if you have any questions. We hope you enjoy the workshop!
About Lucya Starza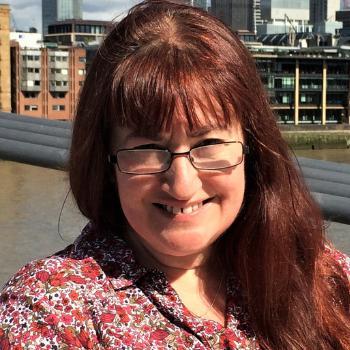 London-based eclectic witch Lucya Starza is the talent behind A Bad Witch's Blog. She has written numerous books on magical practices, including candle magic, poppets and scrying.
Read more about Lucya
Buy Now
To secure your place on this workshop click book now.
Price: £75.00
Become a member today and you will save £20.00 on this purchase. Find out more about membership.