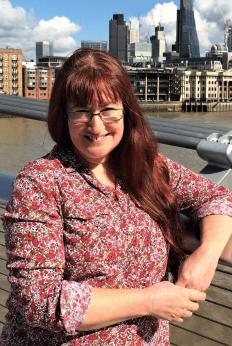 Lucya Starza is an eclectic witch living in London, England. As well as being a Wiccan and having a long-standing interest in traditional witchcraft, she grew up in a family where fortune telling and divination, as well as folk magic practices, were part of everyday life. 
She writes A Bad Witch's Blog and is the author of Pagan Portals – Scrying as well as numerous other books on candle magic, poppets, and guided visualisations, published by Moon Books .
Coming up with Lucya Starza
Lucya Starza

Workshops

Open to all

Learn how to use the most essential - and exciting! - divination tools in this 2-part livestream workshop.

Lucya Starza

Talks

Open to all

One of the simplest ways to add potency to your manifesting or magical practice is through candle spells. Discover how in this livestream talk.
See our full What's On Calendar