Working at New York City's oldest occult shop, Mya Spalter spent years studying candles, herbs and potions. Two of the most effective magical tools she discovered were the power of a personal altar, and the potency of candle spells. This online workshop teaches you both.

Mya offers an approachable compendium of magical knowledge that will equip you in this online workshop to construct your personal altar, and to create your own individual, magical candle to use for casting candle spells. The workshop will be divided into two sections:

1 | Constructing your altar
An altar is an area of your home that's devoted to your spiritual life. It can serve as a workspace for building your spells, or as a tiny temple for honouring a deity, saint, intention, or concept. In the first half of this livestream workshop, you will be guided to build your own altar in your immediate Zoom space.

You will need:
Salt
Incense
Water
Flowers
Photographs
Crystals or stones
Any items of sentimental value and spiritual significance
2 | Creating your magical candle
With our altar complete, we will now explore the potency of candle spells. Candles bring a powerful alchemical energy to our magic work. In the second half of this livestream workshop, Mya will teach you how to carve and charge your own candle to use in candle magic.

You will need:
A large, thick, white pillar candle, at least 8 x 2 inches / 20 x 5cm
A carving tool such as a small paring knife, picture nail or sharpened chopstick – please be careful not to use a kitchen knife or sharp blade 
Other welcome additions when creating a personal candle are: anointing oils, incense, iron filings or a magnet, honey, crushed herbs or glitter, but they are not strictly necessary for an effective candle spell.
Ready to make some magic? Join Mya and enchant your life in this fun and enriching online workshop! 
All are welcome.
--
We will not be recording this workshop. One of the unique aspects of the College's online events is that they are highly interactive. Participants are encouraged to discuss and share with the tutor and the group. These sharings can be very personal, and some may not feel comfortable with them being recorded.
--
This workshop will be live in our online classroom
All you need to take part is a good internet connection and a computer with a webcam, microphone and Zoom.
On booking this workshop, you will receive an email with the Zoom link to access it. Remember to check your spam folder if you don't receive this confirmation email in your inbox.
Please send us a message if you have any questions. We hope you enjoy the workshop!
About Mya Spalter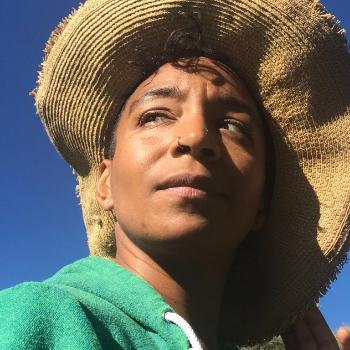 Mya Spalter is a writer, editor and poet. She wrote Enchantments: A Modern Witch's Guide to Self-Possession while working at New York's oldest occult shop, Enchantments.
Read more about Mya
Buy Now
To secure your place on this workshop click book now.
Price: £75.00
Become a member today and you will save £20.00 on this purchase. Find out more about membership.