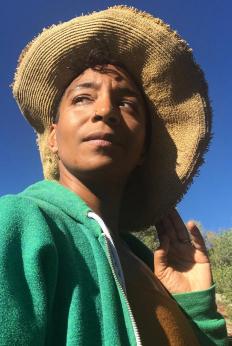 Mya Spalter is a writer and editor. She spent years among candles, herbs, cats, and spells as an employee at New York City's oldest occult shop, Enchantments. She wrote her book Enchantments: A Modern Witch's Guide to Self-Possession (2018, Random House; 2022, The Dial Press) while working there.

Mya offers an approachable compendium of magical knowledge. She sets out to share ways that she's found to live life magically and maintain spiritual connection with the elements and the universe. 

Spalter was named a Brooklyn Poets Fellow in 2019 to attend the seventh annual summer retreat. 

Find her on Instagram at @mya.spalter. Her chapbook Crush Reactor (2019) is available on her website, myaspalter.com.
Coming up with Mya Spalter
Mya Spalter

Workshops

Open to all

Create a powerful personal altar and charge a candle for potent spellcraft in this livestream workshop.
See our full What's On Calendar