Learn how to create, magically charge, and work with amulets and talismans as spells in this in-person workshop at our London College.
Join eclectic witch and High Priestess Rachel Patterson at the College to learn all about amulets and talismans. You'll discover the differences between them, their individual uses, and what makes them such a powerful tool for us to use. 
Together, we will create amulets and talismans, taking it step by careful step so you can take your newly acquired knowledge home to create more of your own.
Rachel will also guide you into the potent world of sigils and symbols. These magical imprints add a specific energy boost to your amulets and talismans. Additionally, you will learn about the herbs and natural ingredients that can be included in your magical items for added magical sparkle.

All materials to create your amulet and talisman will be supplied. Just bring yourself!
--
Previous participants say:
"Another fabulous class - felt really practical and immediately applicable!"
"Lovely refreshing down to earth and plausible event."
"Absolutely loved it!! A huge thanks to Rachel - and the College for organising it."
"Great - lots of information, and humour. Very enjoyable."
This workshop is taking place in-person at our college in London
You can find the address and travel directions on our contact page - we'll also include all the information in your enrolment email.
About Rachel Patterson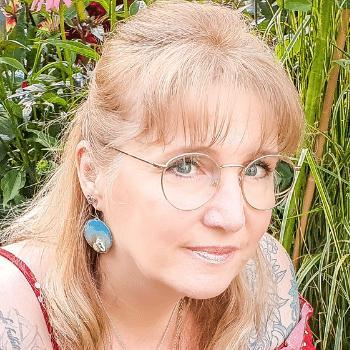 An author of more than 20 books on witchcraft, Rachel Patterson is the High Priestess of the Kitchen Witch Coven and Elder of the Kitchen Witch Online School of Witchcraft.
Read more about Rachel
Buy Now
To secure your place on this workshop click book now.
Price: £115.00
Become a member today and you will save £20.00 on this purchase. Find out more about membership.