The challenge for any budding medium is to learn how to expand upon the depth and accuracy of the messages they convey from the spirit world. One of the ways this can be achieved is to create a trusty medium's toolbox. 
The medium's toolbox consists of tried-and-tested techniques, as well as your own form of spirit 'shorthand'. This collection of tools can be called upon at any time to create a successful collaboration between the medium and their spirit team.
In this fun and practical day of mediumship exploration at our London College, Claire Broad will support and guide beginner to intermediate-level students to build their own toolbox of trusted techniques. You will gain essential tips, fail-safe procedures and helpful insights from Claire, who is a professional medium and bestselling mediumship author.
As the day progresses, you will learn how to develop your spirit 'shorthand', and how to connect in the power. 
Additionally, you will explore how to:

Work with colour and mediumship
Work with energy and mediumship
Work with sound and mediumship
Help the brain enter altered states
Develop 'The Clairs' (clairvoyancy, clairaudiency, claircongnisance, clairsentiency)
And more…
With decades of experience as a medium, Claire Broad has so much to share. We look forward to welcoming you to the College for a highly engaging day of mediumship development.
--
Entry requirements:
Beginner to intermediate-level students are welcome.

--
Previous participants say:
"Claire was amazing, and I really resonated with everything she spoke about. I gained far more than I had anticipated from the workshop and met some lovely people."
"The course was great and exactly what I needed. I now have the tools to continue developing at home."
"Was great to have face to face again. Claire was welcoming and full of knowledge and there was good energy in class. Was enjoyable."

--
This workshop is taking place in-person at our college in London
You can find the address and travel directions on our contact page - we'll also include all the information in your enrolment email.
About Claire Broad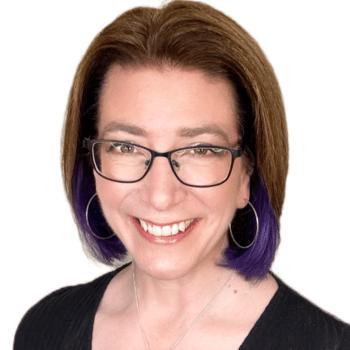 Described as 'an honest medium', Claire Broad dedicates her time to helping others heal emotionally following bereavement, as well as assisting fellow truth seekers to expand their awareness.
Read more about Claire
Buy Now
To secure your place on this workshop click book now.
Price: £115.00
Become a member today and you will save £20.00 on this purchase. Find out more about membership.