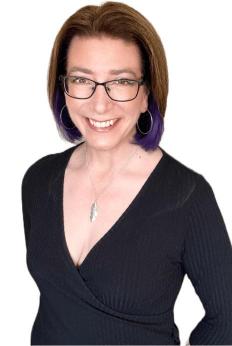 Many have described Claire Broad as 'an honest medium'. It's an apt description. Gifted since childhood, Claire started training in mediumship aged 21. Having honed her skills and talent, Claire now dedicates her time to helping others heal emotionally following bereavement, as well as assisting fellow truth seekers to expand their awareness.
Claire's books, Answers from Heaven and What the Dead are Dying to Teach Us, have reached the best-seller lists. She has also been featured in Soul & Spirit, Psychic News and on BBC Radio 5. Claire facilitates mediumship training for all levels at the College.
Find out more about Claire's work at her website, or find her on Facebook at Claire Broad - Medium and Author (links open in a new window).
Coming up with Claire Broad
Claire Broad

Workshops

Open to all

We each have a spirit team working with us behind the scenes. Get to know yours in this livestream workshop.
See our full What's On Calendar