No medium works alone. History reveals that the highest esteemed mediums of their day were the ones who were aware of the spirit team that worked alongside them. 
It was never just about the medium themselves and more to do with a team effort. Often, the medium's spirit guides became just as well known as the medium themselves.
In this livestream workshop, Claire Broad, herself a medium who works closely with her own spirit team, will assist you in developing the connection to your own spirit guides. Together, a sacred space will be created whilst learning to work in collaboration with your guides.
Join Claire and her guide, White Feather, to learn ways to improve the quality of your mediumship whilst being in a relaxed and encouraging learning environment.
We will explore:
Famous mediums of the past and their spirit guides
How building a closer relationship to spirit guides can enhance your mediumship
Engaging with your spirit guides during a demonstration of mediumship
Engaging with your spirit guides during a difficult connection
Recognising when to let your spirit guides take more of the reins
Following the lead of your spirit guides – don't get caught up in the ego's expectations
Enjoying a personal relationship with your guides to gain greater insight and understanding
--
Entry requirements
This workshop is open to all, beginners and intermediate students alike.
--
We will not be recording this workshop. One of the unique aspects of the College's online events is that they are highly interactive. Participants are encouraged to discuss and share with the tutor and the group. These sharings can be very personal, and some may not feel comfortable with them being recorded.
--
Previous participants say:
"Claire Broad is a fabulous teacher and I thoroughly enjoyed the class. I hope there will be plenty more to come and I will be back for more. I highly recommend her classes to others."
"Claire's workshops/classes are on a level of their own. She's a fantastic and inspiring teacher, with a wealth of knowledge and always a welcoming smile & demeanour!"
"It was very good, Claire was lovely and very warm."
--

This workshop will be live in our online classroom
All you need to take part is a good internet connection and a computer with a webcam, microphone and Zoom.
On booking this workshop, you will receive an email with the Zoom link to access it. Remember to check your spam folder if you don't receive this confirmation email in your inbox.
Please send us a message if you have any questions. We hope you enjoy the workshop!
About Claire Broad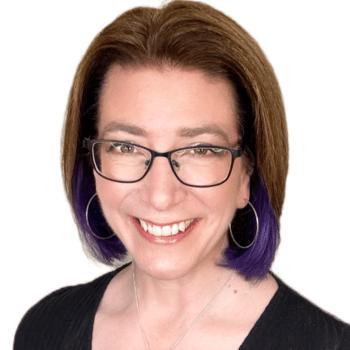 Described as 'an honest medium', Claire Broad dedicates her time to helping others heal emotionally following bereavement, as well as assisting fellow truth seekers to expand their awareness.
Read more about Claire
Buy Now
To secure your place on this workshop click book now.
Price: £80.00
Become a member today and you will save £20.00 on this purchase. Find out more about membership.