The Moon is so powerful that she affects not only our moods and emotions, but also provides us with the power to work very successful magic.
Living, playing and working in tune with the Moon's rhythms can change your life and the way you look at the world. She will help you to connect not only with her magic but your own, your intuition and every thread that wraps its way through this world of ours. 
She has the power to transform your life, you have the power within you to do the same.
This online talk will shed light on Moon energy, working with the Moon phases, and Moon magic in general.

--
This lecture will be recorded. Participants who book will receive a link in the week following the event.
--
This talk will be live in our online classroom
All you need to take part is a good internet connection and a computer with a webcam, microphone and Zoom.
On booking this talk, you will receive an email with the Zoom link to access it. Remember to check your spam folder if you don't receive this confirmation email in your inbox.
Please send us a message if you have any questions. We hope you enjoy the talk!
About Rachel Patterson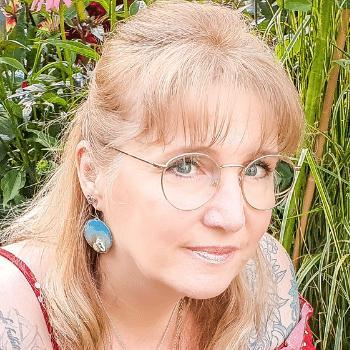 An author of more than 20 books on witchcraft, Rachel Patterson is the High Priestess of the Kitchen Witch Coven and Elder of the Kitchen Witch Online School of Witchcraft.
Read more about Rachel
Buy Now
To secure your place on this talk click book now.
Price: £16.00
Become a member today and you will save £2.00 on this purchase. Find out more about membership.