Candle magic is a basic and central skill in the repertoire of anyone who practises - or wants to practise - magic.
An inherent aspect of many folk customs, candle magic is already familiar to many of us... Who hasn't made a wish over a birthday cake? 
Candle spells are among the easiest, and also the most effective to perform. They are perfect for anyone who wants to have a go at casting a spell for the first time, and for the solitary witch with a busy life.

In this livestream talk, author and eclectic witch Lucya Starza will discuss how candle magic is easy to learn, handy, and why so many people find it a favourite method.
To start the talk, Lucya will guide us on how to do a basic candle spell. 
She will then discuss ways of enhancing the potency of candle magic using:
Moon phases and times of day
Colour
Anointing oils
Scent
Other symbolism and correspondences
If you would like to take part in Lucya's optional 'How to do the basic candle spell' tutorial at the start of this online talk, please have with you a candle of your choosing and some matches or a lighter.
--
This talk will be recorded. Participants who book will receive a link following the event.
--
This talk will be live in our online classroom
All you need to take part is a good internet connection and a computer with a webcam, microphone and Zoom.
On booking this talk, you will receive an email with the Zoom link to access it. Remember to check your spam folder if you don't receive this confirmation email in your inbox.
Please send us a message if you have any questions. We hope you enjoy the talk!
About Lucya Starza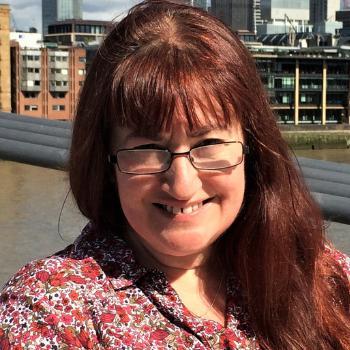 London-based eclectic witch Lucya Starza is the talent behind A Bad Witch's Blog. She has written numerous books on magical practices, including candle magic, poppets and scrying.
Read more about Lucya
Buy Now
To secure your place on this talk click book now.
Price: £16.00
Become a member today and you will save £2.00 on this purchase. Find out more about membership.