In 1850 archaeologists made a spectacular discovery in the ruins of the ancient city of Nineveh: the remains of a royal library. Thousands of clay tablets were brought to light, including a mysterious anti-witchcraft manual full of strange rituals and chilling curses against witches. 
In this lavishly illustrated livestream talk Dr Alinda Damsma will guide the audience through this ancient Mesopotamian manual. 
They will witness the dramatic battle of the exorcist and the witch's victim against the sorceress during a nocturnal ceremony which, if successful, would culminate in the ritual burning and destruction of the witch at dawn. 
Prepare for an exciting and bewitching evening full of magic and counter-magic!
--
This talk will be recorded. A link to the full video recording will be available for replay to all those who book.
--
Previous participants say:
"I loved it. Very informative, Alinda has really done some in depth research."
"Very well presented and interesting."
"Wonderful! An academic who really knows her stuff!! Interesting & thought provoking!"
"Very informative and interesting lecture, lovely tutor and great attendees."
--
This talk will be live in our online classroom
All you need to take part is a good internet connection and a computer with a webcam, microphone and Zoom.
On booking this talk, you will receive an email with the Zoom link to access it. Remember to check your spam folder if you don't receive this confirmation email in your inbox.
Please send us a message if you have any questions. We hope you enjoy the talk!
About Dr Alinda Damsma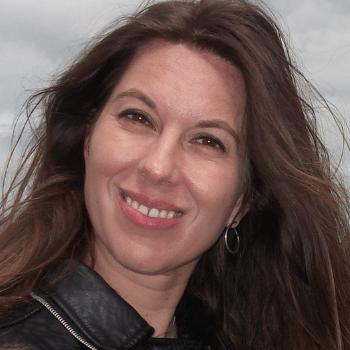 A lecturer in Biblical Hebrew at University College London, Dr Alinda Damsma's research interests include Jewish mysticism, and magic and witchcraft in biblical & post-biblical times.
Read more about Alinda
Buy Now
To secure your place on this talk click book now.
Price: £16.00
Become a member today and you will save £2.00 on this purchase. Find out more about membership.