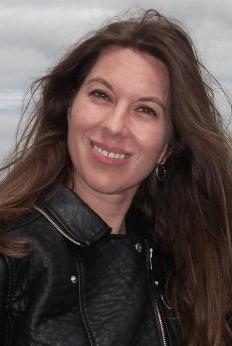 Dr Alinda Damsma is a Lecturer in Biblical Hebrew in the Department of Hebrew and Jewish Studies at University College London (UCL). She received her Bachelor and Master of Divinity from the Vrije Universiteit, Amsterdam (2003) and her PhD from the Department of Hebrew and Jewish Studies, UCL (2008).
Dr Damsma is currently working on two monographs: (i) an Aramaic grammar of the Zohar, Judaism's most important kabbalistic work, and (ii) a study on the perception of magic, divination, and witchcraft in the English Bible translations, particularly the King James Version and its predecessors, and their impact on the early modern witch-hunts. Her research interests are the Hebrew Bible, Bible translations, Semitics, Egyptology, Jewish mysticism, and magic and witchcraft in biblical & post-biblical times.
Coming up with Dr Alinda Damsma
Dr Alinda Damsma

Talks

Open to all

Come for an exciting and bewitching evening full of magic and counter-magic from the ancient world.
See our full What's On Calendar