Huddle close for a voyage into Norse music, poetry and myth.
In this free recorded talk, Swedish storyteller and independent scholar of Norse mythology Andreas Kornevall welcomes you into the ancient tradition of the North through rousing stories, melodious poetry and captivating legends.
With song and fable, Andreas shows us how the wisdom of our Viking ancestors can help us navigate the most pressing issues of today. He introduces us to the great gods and goddesses of our elders, and to the deities of the land who continue to guide us.
So, dim the lights and settle in for an epic journey through the portal of the secret runes into the depths of your imagination...

This content is free to watch. Click play to watch this content.
About Andreas Kornevall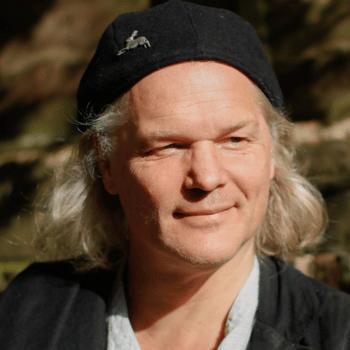 Swedish author & ecologist Andreas Kornevall has worked with BBC radio, archaeological society Sussex Past & learning centres across the UK to revive the ancient Pagan Anglo-Saxon Creation Myth.
Read more about Andreas
This item is a free taster.
You can enjoy the full audio/video on this page.