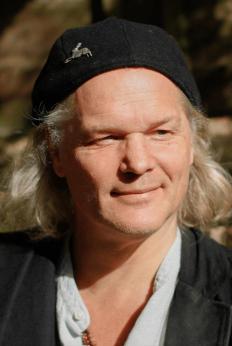 Andreas Kornevall is a Swedish national who grew up in South America, Sweden and Switzerland. He practices Seidr (otherwise known as Norse shamanism or Norse magic) and teaches foundation, intermediate and advanced Seidr courses at the College.
As a storyteller, Andreas regularly works with the National Trust in the UK in re-storying the landscape of the South Downs in Sussex where he lives with his family. He is an active member of 'Forn Sed' (Old Customs Association) in Sweden which works closely with the ancient Norse culture, traditions, rituals and spirituality, unearthing old legends, forgotten folklore and endangered Norse languages. 

Coming up with Andreas Kornevall
Andreas Kornevall

Courses

Intermediate/Advanced

Take a deeper dive into the rituals and runes of the Vikings in this 8-week online Seidr development course.

Andreas Kornevall

Courses

Open to all

Enjoy an enriching 8-week online adventure in Norse mythology: the rituals, runes, and sagas of the Vikings.

Andreas Kornevall

Talks

Open to all

Settle in for an epic journey through Norse legends with our Viking ancestors in this free livestream talk. 
See our full What's On Calendar