Do you suspect you're doing automatic writing; that the words are not your own?
Do you feel the need to write as words come into your mind, but you do not know where they are from?
Spirit has been using writing as a vehicle for communication for thousands of years. It is a diverse and exciting form of mediumship using an altered state. During this livestream course, you will explore the phenomena of 'spirit writing', also known as trance writing or psychography, and discover if those words are, indeed, coming from Spirit.
In this 6-week journey, Sarah will guide you through the many layers of spirit writing. She will encourage you to allow the words to flow without judgement whilst understanding their origin and purpose.
This course will cover:
The theory and mechanics
Knowing Spirit - a 'who's who'
How to prepare yourself and your space
Experiencing each level of spirit writing
Exercises to do at home each week
--
Entry requirements

This course is open to all.
--
We will not be recording these classes. One of the unique aspects of the College's online courses is that they are highly interactive. Participants are encouraged to discuss and share with the tutor and the group. These sharings can be very personal, and some may not feel comfortable with them being recorded. If you need to miss any sessions, your tutor will be happy to offer a brief outline of the material covered.
--
Previous participants say:
"Really enjoyed the course. Sarah is a lovely tutor Doing it by Zoom was great for me as I live in Ireland."
"Sarah's course was absolutely enjoyable. Sarah tried to engage us all and I had a great deal of fun and understanding of the topic."
"Overall a really enjoyable course. Sarah is really informative, takes the time to answer questions an explain the different topics in the course. A lovely group of people and enjoyed the course."

"Sarah is a great teacher and provided a very comprehensive guide to inspirational and automatic writing. The exercises were very enjoyable and we all gained a lot from Sarah's vast knowledge. I would highly recommend this course with Sarah to others."

--

Important notice: The UK switches to Greenwich Mean Time on Sunday 30 October 2022.
For our students in the UK, your digital clocks should adjust automatically. However, if you are joining from outside the UK, please double-check the start time of your classes after 30 October. Your class will start an hour later than previously.
Course Schedule
There are 6 sessions for this course
| | | |
| --- | --- | --- |
| 1 | Friday 21st October 2022 | 7:00pm - 8:30pm |
| 2 | Friday 28th October 2022 | 7:00pm - 8:30pm |
| 3 | Friday 4th November 2022 | 7:00pm - 8:30pm |
| 4 | Friday 11th November 2022 | 7:00pm - 8:30pm |
| 5 | Friday 18th November 2022 | 7:00pm - 8:30pm |
| 6 | Friday 25th November 2022 | 7:00pm - 8:30pm |
This course will be live in our online classroom
All you need to take part is a good internet connection and a computer with a webcam, microphone and Zoom.
On booking this course, you will receive an email with the Zoom link to access it. Remember to check your spam folder if you don't receive this confirmation email in your inbox.
Please use the same link to access each of your course sessions.
Please send us a message if you have any questions. We hope you enjoy the course!
About Sarah Tyler-Walters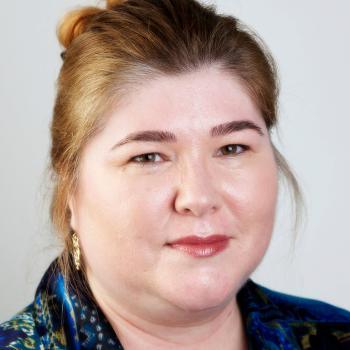 Sarah Tyler-Walters is a trance medium, intuitive coach and teacher. She delivers consultations, courses, masterclasses, and lectures with Master Chou (her Spirit communicator).
Read more about Sarah
Buy Now
To secure your place on this course click book now.
Price: £145.00
Become a member today and you will save £35.00 on this purchase. Find out more about membership.