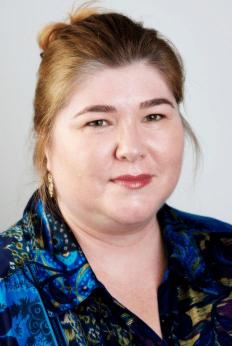 I am a trance medium, intuitive coach and teacher. I deliver consultations, courses, masterclasses, and lectures with Master Chou (my Spirit communicator). Together we bring forward inspiring information about how to live your best life. As a teacher, I specialise in the trance mediumship, automatic writing and soul-led living.
Through trance mediumship I work with Master Chou, a wise and compassionate spirit being, offering a unique chance to speak about you and your life with spirit. A trance consultation gives amazing insight into who you are, causes behind blocks and patterns, and direction and guidance on creating transformation in your life. Consultations create a space for you to receive information about the deepest parts of yourself and your path.
I trained as a mental medium at The London Spiritual Mission and then as a trance medium at The College of Psychic Studies. I am also an accredited spiritual healer. I have been working at the College since 2004. I am one of the few trance mediums in the world to deliver a range of work accessible through trance: consultations, trance healing, training in trance (theory and practical), public demonstrations of trance and most rare of all, lectures delivered by spirit as well as spirit running their own discussion groups and courses. 
Consultations with myself and Master Chou are an opportunity to receive clarity. Master Chou can work with you on your emotions, well-being (physical and energetic), personal and spiritual development and much more. He has also been consulted by business, scientists and professional mediums as his breadth of knowledge is extensive whilst his manner is compassionate and down to earth. 
As a teacher I embody many of the same traits as Master Chou, aiming to deliver information that is simple, clear and relevant to your life. I teach a broad range of subjects that reflect my personal experience with spirit and the vast learning I have received from Master Chou. As a teacher I balance the theory with practical and imaginative exercises often devised by spirit. 
I also teach others subjects that are related to trance, such as automatic writing and channelling. I have also developed a series of courses and workshops focused on helping you to live well spiritually and energetically. For many of my students my greatest gift is bringing clarity where there is confusion; my passion is in the fundamentals - "Get the foundation right and what you build will be strong". My teaching and coaching provides a great platform for your personal and spiritual development.

Coming up with Sarah Tyler-Walters
Sarah Tyler-Walters

Events

Open to all

Discover how to write with Spirit in this certified 2-part livestream masterclass.

Sarah Tyler-Walters

Workshops

Open to all

Learn how to look after your energy centres and auric field in this in-person workshop at our London College.

Sarah Tyler-Walters

Workshops

Open to all

Who am I? Why am I here? Join Sarah Tyler-Walters for this workshop at the College in London for answers to our most existential, soul-level questions.
See our full What's On Calendar