A veil is slung between two pillars in The High Priestess card. She invites us to step beyond the veil. By doing so, we encounter the hidden depths that lie within. 

Behind the abiding figure in the Justice card hangs another veil. We emerge from the depths into the light of day in this card, as we come forward we bring our unique insights, truth and compassion.

Within those depths behind the veil are the ancestral voices that call to us as we make our way in the world. They are always with us. Those voices remind us of who we are, our stories and the healing light we bring to the world.
In this livestream workshop, we draw on the energy of All Hallows' Eve, when the veil between worlds is thinnest, to discover our ancestral voices behind the veil. We will explore what they mean to us, how we respond to them, as well as the narrative contained within tarot. 
You will find out how spirits communicate with us using the symbols and imagery in the cards. Particular emphasis will be placed on the Death card. We will explore what transition and transformation actually mean and why ancestors speak so richly of it when they communicate their wisdom to us.
This workshop brings a wonderful opportunity to explore your intuitive and mediumistic gifts working with tarot as a platform.
The day will include discussion, tarot spreads, and a look at your own transformational journey. We'll dive into how it happened and guidance you received along the way. You will take a fresh perspective of the coming months and what the ancient voices have to say about the times we live in now.
You will come away from this workshop with a deeper understanding of your own journey and how spirit and tarot reflect that to you.

--
Entry requirements
This workshop is open to all.
--
We will not be recording this workshop. One of the unique aspects of the College's online events is that they are highly interactive. Participants are encouraged to discuss and share with the tutor and the group. These sharings can be very personal, and some may not feel comfortable with them being recorded.
--
Previous participants say:
"As usual I learned a lot from Avril's class - more than I thought I would on this topic - and as always it was an enjoyable and valuable experience. It is great that the college makes these topics and brilliant teachers available online."
"This was the first classI took with Avril Price, and I thought it was excellent. Avril is a phenomenal instructor. I would like to take more classes from her."
"Avril is lovely and so was the class - really learned a lot!"
This workshop will be live in our online classroom
All you need to take part is a good internet connection and a computer with a webcam, microphone and Zoom.
On booking this workshop, you will receive an email with the Zoom link to access it. Remember to check your spam folder if you don't receive this confirmation email in your inbox.
Please send us a message if you have any questions. We hope you enjoy the workshop!
About Avril Price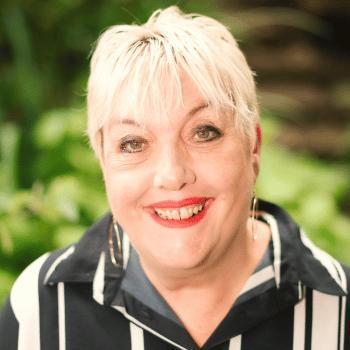 College Tutor Avril Price is a tarot master. Her consultations are inspiring and intuitive. She brings profound insights to the heart of the matter which encourage positive life choices.
Read more about Avril
Buy Now
To secure your place on this workshop click book now.
Price: £105.00
Become a member today and you will save £20.00 on this purchase. Find out more about membership.