This 2-part livestream workshop offers you techniques to help you enhance and interpret your intuition (inner tutor) so that you can finally make sense of the subtle things you seem to know but aren't able to explain. 

Whether you are just starting out or already on your spiritual development journey, you can benefit from this two-part livestream workshop. You will be given home-study techniques to practice during the interval between the two classes.
In this workshop, June-Elleni will help you to:
Activate a network of 6 heart chakras that deliver information and life-enhancing guidance hidden in the ether all around us
Understand the art of intention and apply it practically
Explore techniques that enable you to read energy around people, animals and even plants so that you can give readings containing useful information
Discover how to use art to find answers to pressing questions
See how relationships can affect your energy and what to do about them
Be prepared to explore the world of art and colour from a whole new perspective
Join us for this fun, engaging and colourful 2-part workshop to learn how our intuitive art can illustrate energy and information not perceived with the five senses.
--

Please have with you:
Paper
A4 or A3 lightly textured cartridge paper pads suitable for use with charcoals
OR, a roll of textured lining wallpaper cut into suitable squares (cheaper than the pads)
Pastels
A selection of coloured soft pastels or chalks (not oil pastels). Colours that inspire you are best, ideally a minimum of eight, to include, Red, Blue, Yellow, Green, Purple, Orange, Pink, Turquoise
Extras
Pen and notebook
A fixative – June-Elleni uses hairspray as it has a gentler smell than fixative and has the bonus of being more cost-effective
--
Entry requirements
This workshop is open to all levels.

--
We will not be recording this workshop. One of the unique aspects of the College's online events is that they are highly interactive. Participants are encouraged to discuss and share with the tutor and the group. These sharings can be very personal, and some may not feel comfortable with them being recorded.

--
Previous participants say:
"June-Eleni is a very good teacher, very practical orientated course with a lot of direct interactions with the other members."
"I have learned a lot and have now more trust in my psychic abilities through art."
"Excellent, warm and caring instructor."
--
Workshop Schedule
There are 2 sessions for this workshop
| | | |
| --- | --- | --- |
| 1 | Tuesday 20th September 2022 | 6:00pm - 9:00pm |
| 2 | Tuesday 27th September 2022 | 6:00pm - 9:00pm |
This workshop will be live in our online classroom
All you need to take part is a good internet connection and a computer with a webcam, microphone and Zoom.
On booking this workshop, you will receive an email with the Zoom link to access it. Remember to check your spam folder if you don't receive this confirmation email in your inbox.
Please use the same link to access each of your workshop sessions.
Please send us a message if you have any questions. We hope you enjoy the workshop!
About June-Elleni Laine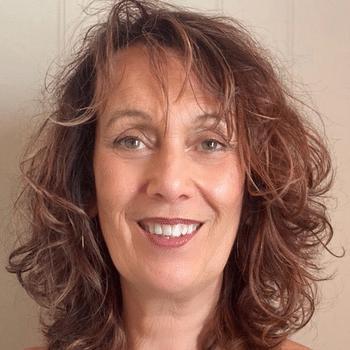 Having worked as a soul artist and clairvoyant for over 20 years, June-Elleni Laine is ideally equipped to teach spirit connection. She is fascinated by drawing portraits of loved ones in spirit.
Read more about June-Elleni
Buy Now
To secure your place on this workshop click book now.
Price: £105.00
Become a member today and you will save £20.00 on this purchase. Find out more about membership.