Join Itzhak Beery in this livestream workshop to learn how to hold space. This technique is essential for all on the path of self-development, helping us facilitate successful healings, relationships, gatherings & ceremonies.
Have you ever felt drained and squeezed out mentally after a client session, a group ceremony, or a family reunion? A time when you sensed the energy didn't feel right or safe?
This live, online workshop will explore crucial tools that all healers, shamans, parents, friends, and co-workers can learn and practice safely: You will learn how to hold space.
There is much confusion around the topic of holding space. Itzhak will bust the myths, and will reveal what creating a safe space entails. 
You will learn:
What is an empath and the misconceptions we hold
How to identify an empath from their palms and behaviour
How to generate genuine empathy for others
Difficult clients... What to do?
Ways to shield yourself from the triggers of negative spongers
Ways to replenish your energy
The difference between help and support
How to allow others to succeed in their life purpose journey
How to hold space in a ceremony
The technique of holding space is a fantastic tool for those on the path of healing, psychic mediumship, self-development, energy work and shamanism. Join Itzhak to learn a key skill that you can take forward into your life and work, for the benefit of all.
--
We will not be recording this workshop. One of the unique aspects of the College's online events is that they are highly interactive. Participants are encouraged to discuss and share with the tutor and the group. These sharings can be very personal, and some may not feel comfortable with them being recorded.
--

Previous participants say:
"A great workshop with a wonderful tutor, very nicely presented."
"Itzhak's class was wonderful!"
"Many thanks for organising this amazing workshop. The teacher is truly outstanding and I would recommend both this teacher and also the CPS most highly."
"I enjoyed the workshop. Itzhak's teaching was stimulating and very clear and the content very interesting."

This workshop will be live in our online classroom
All you need to take part is a good internet connection and a computer with a webcam, microphone and Zoom.
On booking this workshop, you will receive an email with the Zoom link to access it. Remember to check your spam folder if you don't receive this confirmation email in your inbox.
Please send us a message if you have any questions. We hope you enjoy the workshop!
About Itzhak Beery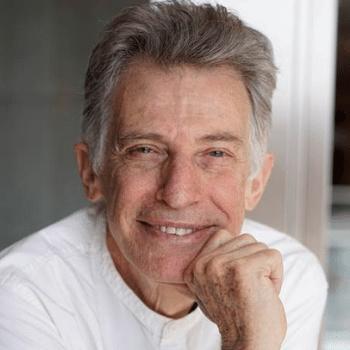 Itzhak Beery is an internationally renowned shamanic teacher, healer, speaker, community activist and author. He was initiated by his Kichwa teacher in Ecuador and by Amazonian Kanamari Pajè in Brazil.
Read more about Itzhak
Register your interest
This workshop has already taken place, please register below and we'll let you know when it runs next.