'Soul loss' is the wounding of a person's spirit as a result of trauma, especially when it's suffered at an early age. Traditional shamans view this as a leading cause of physical, emotional and psychological dysfunctions. 
Our impulse to deaden our feelings in order to avoid the unbearable pain of trauma and still be able to carry on is usually unconscious. It is a wise survival strategy of the psyche. However, it takes its toll. We can become numb, depressed, disassociated from our emotions, feel as if part of us is missing.
The shamanic approach to healing this condition is to journey into the inner spirit world. Here, we locate the 'lost' part of the soul, and retrieve and reintegrate it into the psyche to return to wholeness.
In this two-part, livestream workshop, we will learn all about soul loss, as well as how to heal this condition through soul retrieval. We will learn shamanic techniques to:
Travel to the spirit world and access the wisdom of inner guides
Diagnose soul loss symptoms
Develop the ability to 'see' the source of our own and other people's traumas
Perform soul retrieval
Join Itzhak Beery in the safe and supportive space of this online workshop to learn a powerful shamanic healing practice of soul retrieval.
--
This workshop will be recorded. A recording will be available for those who book.
--
Previous participants say:
"The course was incredible and took us on a wonderful journey of discovery. Thank you, I would attend again."
"This was an excellent workshop, with an amazing teacher. It surpassed my expectations. I learned so much. The teacher is so respectful and made us feel safe to share our experiences."
"The workshop was an incredible experience. I believe this is the real shamanic path, and this is the right way. Itzhak Beery is the real deal."
"Itzhak explained it all incredibly well - a practical and powerful workshop that can help heal oneself, others, and the Earth."
--
Workshop Schedule
There are 2 sessions for this workshop
| | | |
| --- | --- | --- |
| 1 | Sunday 20th February 2022 | 1:00pm - 5:00pm |
| 2 | Sunday 27th February 2022 | 1:00pm - 5:00pm |
This workshop will be live in our online classroom
All you need to take part is a good internet connection and a computer with a webcam, microphone and Zoom.
On booking this workshop, you will receive an email with the Zoom link to access it. Remember to check your spam folder if you don't receive this confirmation email in your inbox.
Please use the same link to access each of your workshop sessions.
Please send us a message if you have any questions. We hope you enjoy the workshop!
About Itzhak Beery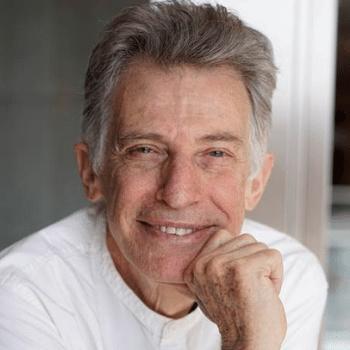 Itzhak Beery is an internationally renowned shamanic teacher, healer, speaker, community activist and author. He was initiated by his Kichwa teacher in Ecuador and by Amazonian Kanamari Pajè in Brazil.
Read more about Itzhak
Register your interest
This workshop has already taken place, please register below and we'll let you know when it runs next.