We are delighted to welcome back Dr David Hamilton for this live, online workshop in which you will learn about the mind-body connection and how to harness it to optimise your health. 
People around the world have used visualisation practices to help facilitate recoveries from injury and illness for centuries. In this workshop, David will teach the principles involved in creating a targeted visualisation practice to assist mental and physical health.
David will be inviting you to explore: 
The placebo effect
How meditation impacts the brain
The effects of positive feeling states on the heart and immune system
How mental practices can impact the body
Share scientific studies and insights
Tune in with Dr David Hamilton for a fun and informative workshop that reveals the fascinating connection between science and spirituality.
--
This workshop will be recorded. A link to the video recording will be available for replay to those who book. Please see our terms for more information. 
--
Previous participants say:
"Brilliant presentation. So informative and a delight to listen to someone who is so passionate and clear about his subject."
"Absolutely brilliant! Engaging, lively, passionate & compassionate, informative, cutting edge....invite Dr David Hamilton back asap!"
"Always love to hear David Hamilton speak. He is inspirational."
--
This workshop will be live in our online classroom
All you need to take part is a good internet connection and a computer with a webcam, microphone and Zoom.
On booking this workshop, you will receive an email with the Zoom link to access it. Remember to check your spam folder if you don't receive this confirmation email in your inbox.
Please send us a message if you have any questions. We hope you enjoy the workshop!
About Dr David Hamilton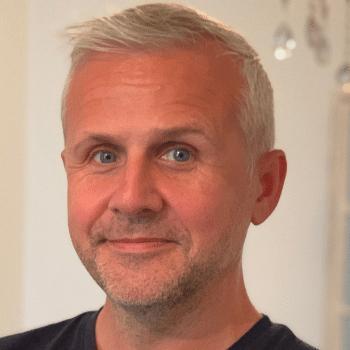 Dr David Hamilton is a writer, columnist and speaker. He holds a PhD in organic chemistry and spent four years in the pharmaceutical industry. He has written for numerous publications.
Read more about David
Register your interest
If you're interested in finding out more about this workshop, please register below and we'll be in touch with more information once available.