Most of us love to listen to nature, with its beautiful sounds of birds singing, water flowing, breezes rustling the leaves, and bees buzzing. But are we really listening to what the natural world has to say to us?
In former times, we were in constant conversation with the trees, rivers and all aspects of the natural world. We thanked the plants and animals that fed us and gave us medicines to heal our ailments, always with great respect. We also listened to their messages and guidance. However, many of us have stopped conversing with nature, or believe that we are not able to do so. 
We have stopped listening... and that is an essential skill that we need to recover.
In this in-person workshop at our London College, we will reignite this latent gift. We will be joined by some special guests - Peggy will be bringing in plants, herbs, small trees, shells, rocks and other natural objects. Together, we will relearn how to have a conversation with our nature friends. You will be surprised how easy it is!

Come and experience the joy of talking with our fellow spirit travellers in nature, and sharing with them your thoughts on your journey here on earth. Talking with them reminds us that we are not alone. We have spirit friends all around us in their different forms. They are continuously sending us love and healing despite the lack of care by many of us.

--

Previous participants say:

"A gentle, pleasant experience on the whole and Peggy is clearly committed and experienced."

--
This workshop is taking place in-person at our college in London
You can find the address and travel directions on our contact page - we'll also include all the information in your enrolment email.
About Peggy Deadman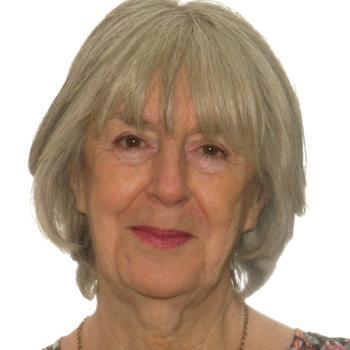 Peggy Deadman has been an accredited healer since 1998 and is a Healing Clinic leader at the College. She is also a medical herbalist and studied mediumship at the College for many years.
Read more about Peggy
Buy Now
To secure your place on this workshop click book now.
Price: £115.00
Become a member today and you will save £20.00 on this purchase. Find out more about membership.