Psychometry, in its simplest form, is the ability to tap into the energies of a person, place, or object.  It is the ability to read people by looking at their photographs or by holding a possession of theirs without having the person present. 
We are all psychic, which means that all of us have the ability to tap into the various layers of energies that may have been placed upon an object or place by other people or events.
The main difference between a psychic reading and a psychometry reading is that in a psychic reading, the person is always present (either connected to you in person, on the telephone or over the internet). With a psychometry reading, we read a person's energy through a physical representation of them, either a photograph or object, without the person being actually present.
This live, online workshop will be split into two halves:
In the morning, Ann will take you through a series of exercises to strengthen your psychic knowing and extend the many ways in which you might work. We will be reading the energy of the living and psychometrising the soul, by feeling the physical, emotional and mental energy, the vibration of the physical body and the vibration of the auric field
In the afternoon, we will practise psychometry to read the energy of buildings, handwriting, objects and photographs...
THE SECRETS OF BUILDINGS: We will be reading the energy of buildings by looking at photographs and using our clairvoyance (clear vision), clairsentience (clear feeling) and clairaudience (clear hearing) to pick up information
THE MYSTERIES CONTAINED WITHIN HANDWRITING & OBJECTS: We will be looking at photographs of both handwriting samples and objects; items that leave behind traces of their history in the form of psychic energy
PHOTOGRAPHS & PORTRAITS OF PEOPLE: We will be looking at photographs and portraits of people and picking up information from impressions received in the mind. In this way, we may perceive where people lived, the era in which they lived and their jobs, families, and livelihoods. We may pick up aspects of personality, likes and dislikes, and key aspects along their life journey
In this live, online workshop, Ann will take you through a series of psychometric exercises to strengthen your psychic knowing and extend the many ways in which you might work. Through mini tutorials, exercises and break-out groups, you will have an opportunity to work with other students and take part in a Q&A where you can ask any questions and get guidance.
Ann hopes that you will be able to join her in this workshop which is best for all levels of development.

--

We will not be recording this workshop. One of the unique aspects of the College's online events is that they are highly interactive. Participants are encouraged to discuss and share with the tutor and the group. These sharings can be very personal, and some may not feel comfortable with them being recorded.

--

Previous participants say:
"Ann's class was a stellar learning experience. She is a gifted teacher with a warm and encouraging manner, and she is extremely well-versed and well-experienced in the subject matter."
"Ann Théato is a phenomenal teacher! She really made me think outside the box and challenge myself with my current skill set. She provided a lot of unique exercises for us to try, plus we had a lot of practice time. I really valued her insight as to how we can continuously improve and strengthen our talent."
"Ann is an amazing teacher. She puts you at ease immediately. Her energy and passion is contagious. Her compassion for our learning journey is notable. I love working with Ann."
"Ann is a fantastic teacher. She is engaging, inclusive and interesting. The course was enjoyable, informative and has taken me a step further into my spiritual journey."
--
This workshop will be live in our online classroom
All you need to take part is a good internet connection and a computer with a webcam, microphone and Zoom.
On booking this workshop, you will receive an email with the Zoom link to access it. Remember to check your spam folder if you don't receive this confirmation email in your inbox.
Please send us a message if you have any questions. We hope you enjoy the workshop!
About Ann Théato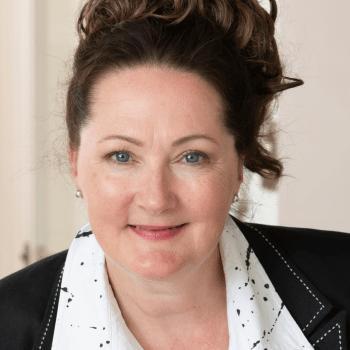 Psychic medium, award-winning writer and founder of the Psychic Matters Podcast, Ann Théato teaches us how to use heightened sensitivity to communicate with the spirit world.
Read more about Ann
Register your interest
This workshop has already taken place, please register below and we'll let you know when it runs next.