Also known as flowersentience, flower divination is an ancient - and very beautiful - craft that has been practiced and refined over decades. 
By examining the shape of a flower's petals, leaves and stem, as well as its fragrance and colour, we can interpret the energy of the recipient. Using psychometry, we can determine how the flower relates to the soul of our recipient, and can pinpoint any life challenges or obstacles that hold them back.

In this livestream workshop, Ann Théato will teach you the art of flower divination. In a safe and supportive environment, she will guide you through a series of divinatory exercises to help you strengthen your psychic knowing, deepen your mediumship, and extend the many ways in which you might work. Flowers contain healing energy and with their gentle vibration, we can use them as a portal to the spirit world.
Join us to bring a splash of colour, a touch of fragrance and the healing power of plants to your psychic mediumship practice.
Participants will need to have a small vase of fresh flowers, cut from their garden or bought from a shop.

--
We will not be recording this workshop. One of the unique aspects of the College's online events is that they are highly interactive. Participants are encouraged to discuss and share with the tutor and the group. These sharings can be very personal, and some may not feel comfortable with them being recorded.
--
Previous participants say:
"Fantastic teacher! Loved the structure and we did a lot of exercises which really helped. Everyone did so well. Ann creates a great atmosphere for learning. I highly recommend her classes to others."
"Ann really worked hard with all of us, made the day enjoyable and shared her skills and expertise in a very warm and understandable way."
"Great day, more of the same please. A thought provoking but rewarding day spent with very nice, supportive folk."
"Ann is just the best - top-notch. I really appreciate her teaching style. She has the perfect balance. When I need to be corrected or am going a bit off course, she will actively step in to guide me in the right direction, yet she does so in a way that is kind and truly supportive. It is clear to me that Ann enjoys teaching, and I believe that she definitely wants her students to reach their potential."
This workshop will be live in our online classroom
All you need to take part is a good internet connection and a computer with a webcam, microphone and Zoom.
On booking this workshop, you will receive an email with the Zoom link to access it. Remember to check your spam folder if you don't receive this confirmation email in your inbox.
Please send us a message if you have any questions. We hope you enjoy the workshop!
About Ann Théato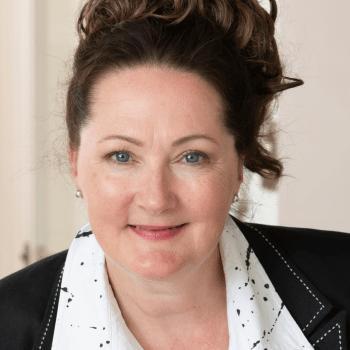 Psychic medium, award-winning writer and founder of the Psychic Matters Podcast, Ann Théato teaches us how to use heightened sensitivity to communicate with the spirit world.
Read more about Ann
Buy Now
To secure your place on this workshop click book now.
Price: £105.00
Become a member today and you will save £20.00 on this purchase. Find out more about membership.