Best for foundation level and above students, not complete beginners.
A livestream workshop to get to know your guides, who they are and how they can work with you.
As our individual vibrations vary, how we each receive communication from our guides will be unique to each of us. Within this workshop you will practice communing with your guide to strengthen your individual connection, and establish the clear and accurate information that we require from our guides.
In this workshop you will work on:
Visualisation techniques and meditation to build your connection with your guide. The more you let go, the more space there is for your guide to step forward
How to develop your trust in your guide with simple exercises to fine-tune your unique connection
Discussions will be encouraged within the session.
You will be working with others within the group and in pairs.
--
We will not be recording this workshop. One of the unique aspects of the College's online events is that they are highly interactive. Participants are encouraged to discuss and share with the tutor and the group. These sharings can be very personal, and some may not feel comfortable with them being recorded.
--
Previous participants say:
"I enjoyed this course with Maria. It was great to work with others of a like mind and it helped with my own work with spirit guides."
"Maria was very welcoming and I felt that she made everyone feel very comfortable. She was very clear and concise in her explanations and the experiential elements of the workshop were amazing. I feel I really benefitted from this workshop and it has left me thinking about what I do next! Really enjoyed Maria's workshop - thank you."
"Maria is a very reassuring and gifted teacher."
"I really enjoyed the workshop. It was very well paced and just the right amount of time was spent on each subject."
--
This workshop will be live in our online classroom
All you need to take part is a good internet connection and a computer with a webcam, microphone and Zoom.
On booking this workshop, you will receive an email with the Zoom link to access it. Remember to check your spam folder if you don't receive this confirmation email in your inbox.
Please send us a message if you have any questions. We hope you enjoy the workshop!
About Maria Antoniou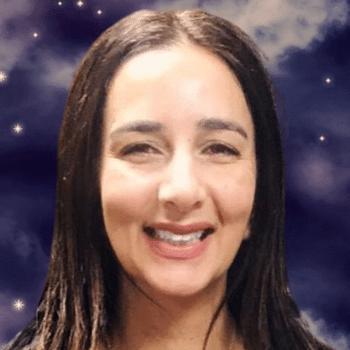 College Tutor Maria Antoniou was aware of her mediumistic abilities since an early age. She suppressed them for years, but eventually came to train at the College. She now teaches with us.
Read more about Maria
Register your interest
This workshop has already taken place, please register below and we'll let you know when it runs next.