Join Daniel Pitt for an exploration into how the spirit world speaks to us, and how spirit relays information to us through our mediumship.
Come and speak with those who dwell in the other world. Learn to be more mindful, more conscious, of what the spirit world are trying to say to you as a medium.
Learn how to allow that conversation to be expressed in your mediumship, in your own unique style.

This livestream workshop will be an energy-filled day of work, practice, debate, reflection and freedom to express yourself through your mediumship.
By focusing our awareness and paying attention to our mind, body and senses, we can take our mediumship to a whole new level.
Some basic knowledge of working with mediumship is required.

--
We will not be recording this workshop. One of the unique aspects of the College's online events is that they are highly interactive. Participants are encouraged to discuss and share with the tutor and the group. These sharings can be very personal, and some may not feel comfortable with them being recorded.
--
Previous participants say:
"Really excellent workshop I got a LOT out of it and enjoyed it. It was great to get so much practice and work with different people. and in different ways."
"Dan was brilliant - it was the first session I attended with him and I am looking forward to attending another. He made the effort to speak to each and every person and kept the session fun, interesting and varied."
"The course gave me a new perspective on communicating with spirit. It was hands on and learnt a lot. I also thought it was great the course was available on Zoom. Zoom has made it possible for me to attend course I would not be able to attend in person."
--

This workshop will be live in our online classroom
All you need to take part is a good internet connection and a computer with a webcam, microphone and Zoom.
On booking this workshop, you will receive an email with the Zoom link to access it. Remember to check your spam folder if you don't receive this confirmation email in your inbox.
Please send us a message if you have any questions. We hope you enjoy the workshop!
About Daniel Pitt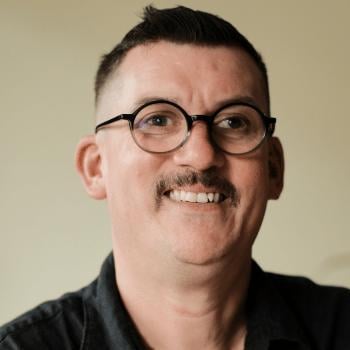 Daniel Pitt first awakened to his psychic abilities aged 11. After more than 20 years of exploring the spirit world, he is keen to help others feel the magic of how spirit can change and enhance their life.
Read more about Daniel
Register your interest
This workshop has already taken place, please register below and we'll let you know when it runs next.