If you want to explore your psychic abilities, nurture your intuition, or learn how to do mediumship, there's no better place for you than The College of Psychic Studies. And this livestream workshop is a great starting point.
In this introductory workshop, Senior Tutor Gerrie March introduces you to the fundamentals of psychic mediumship in a safe and supportive environment. 
Gerrie will guide and support you to establish (or re-establish) firm foundations in your psychic mediumship practice. Gerrie draws on decades of experience to share simple yet effective insights and techniques for a safe and rewarding psychic mediumship practice.
--
We will not be recording this workshop. One of the unique aspects of the College's online events is that they are highly interactive. Participants are encouraged to discuss and share with the tutor and the group. These sharings can be very personal, and some may not feel comfortable with them being recorded.
--
Previous participants say:
"It was a pleasure to attend another workshop conducted by 'The Great Gerrie March'. Many thanks."
"Gerrie March is the best teacher. She is a fountain of knowledge and generously shares her experiences."
"Gerrie holds a supportive and safe environment where the group are able to explore and share. The work is deep but flavoured with humour that Gerrie brings and this puts everyone at ease."
"Gerrie is a fantastic tutor with years of experience. I am privileged to have her as my tutor."
--
This workshop will be live in our online classroom
All you need to take part is a good internet connection and a computer with a webcam, microphone and Zoom.
On booking this workshop, you will receive an email with the Zoom link to access it. Remember to check your spam folder if you don't receive this confirmation email in your inbox.
Please send us a message if you have any questions. We hope you enjoy the workshop!
About Gerrie March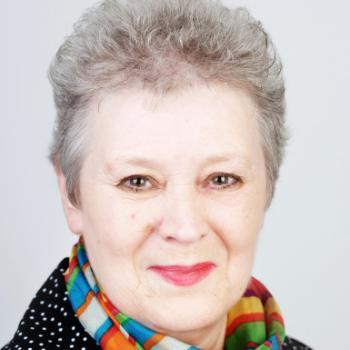 Senior College Tutor Gerrie March has worked as a psychic medium for over 40 years, and has been at the College since 1983. She is an award holder of the Spiritual National Union.
Read more about Gerrie
Register your interest
All places are currently sold out - we add more spaces to events wherever possible.
Register below to be kept informed.