Autumn is the perfect season to practise being messengers for spirit people - it is believed that the veil between the two worlds grows thinner now. Tune into this online workshop to make the most of it!
In this online workshop with Senior College Tutor Gerrie March, we will learn about creating and preparing the best possible conditions for Spirit to make contact. Autumn is an ideal time to learn and practice communicating with Spirit - indeed, various traditions around the world focus upon remembering the so-called dead at this time. The colder weather helps this process. 
Through fun and practical exercises, as well as instruction on how to get the very best results, plus discussion time to examine your experiences, there will be something new for each of us to learn.

Spirit communication is an ongoing process. Every single communication is different, because individuals are different. Tune in with Gerrie and a friendly group of like-minded people to experience it for yourself.
All are welcome
--
Entry requirements
All levels of experience are welcome.
--

We will not be recording this workshop. One of the unique aspects of the College's online events is that they are highly interactive. Participants are encouraged to discuss and share with the tutor and the group. These sharings can be very personal, and some may not feel comfortable with them being recorded.

--
Previous participants say:
"Gerrie March is a treasure chest in every sense."
"Gerri was just amazing I learned so much from her in a day. I'm truly grateful for the opportunity to join the workshop. She's so professional & clear."
"Fantastic workshop with a experienced medium and teacher."
"Gerrie is a gift and a treasure. The college is so lucky to have such a wise elder."
--
This workshop will be live in our online classroom
All you need to take part is a good internet connection and a computer with a webcam, microphone and Zoom.
On booking this workshop, you will receive an email with the Zoom link to access it. Remember to check your spam folder if you don't receive this confirmation email in your inbox.
Please send us a message if you have any questions. We hope you enjoy the workshop!
About Gerrie March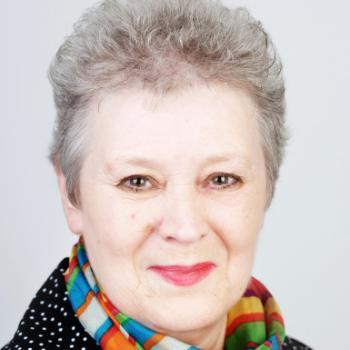 Senior College Tutor Gerrie March has worked as a psychic medium for over 40 years, and has been at the College since 1983. She is an award holder of the Spiritual National Union.
Read more about Gerrie
Buy Now
To secure your place on this workshop click book now.
Price: £80.00
Become a member today and you will save £20.00 on this purchase. Find out more about membership.