We can all feel stressed occasionally, but chronic feelings of stress and anxiety can severely impact on the quality and duration of our sleep. 
This in turn can increase stress levels and we become caught up in a vicious cycle that can be difficult to break.
Breathwork is a technique that many find beneficial in helping to break this cycle. 
Your breath and breath pattern affect how you feel. They create your state of being. When we work with our breath and breath pattern for healing, we can:
Quiet the monkey mind, which often keeps most people awake
Calm our body's nervous system
Create a new sleep pattern to nourish our health
In this livestream, experiential workshop, Sven will provide you with a breathwork method to access a deep healing state known as the alpha brainwave.
Sven will guide you through the steps to discovering your natural breath pattern. Through the breath, you will be invited into a profound state of relaxation which can lead to deep restful sleep and healing. In addition, affirmations will be given to create a calm and centered nervous system.
This breathwork is relatively easy to learn. With this live, online workshop, you will have a full understanding and awareness of how to use your breath to enter into a relaxing and restorative sleep state.
Join Sven to learn this beneficial and potentially transformative skill.
Here's what to expect:
--
We will not be recording this workshop. One of the unique aspects of the College's online events is that they are highly interactive. Participants are encouraged to discuss and share with the tutor and the group. These sharings can be very personal, and some may not feel comfortable with them being recorded. 
--
Previous participants say:
"It was brilliant. Deeply profound. I was expecting it to be as cathartic as it was and I'm very grateful to have had the opportunity to attend."
"Sven is such a kind warm-hearted presenter. He gave us great background to his work and teaching, and the sessions were helpful and informative. He listened and supported everyone in the class. What a lovely man he is!"
"I thoroughly enjoyed this event and I would love to do more courses with Sven. I would take small workshops as well as a weekly class as it was amazing. It helped me so much and I will book and individual session through the college as well!"
--

This workshop will be live in our online classroom
All you need to take part is a good internet connection and a computer with a webcam, microphone and Zoom.
On booking this workshop, you will receive an email with the Zoom link to access it. Remember to check your spam folder if you don't receive this confirmation email in your inbox.
Please send us a message if you have any questions. We hope you enjoy the workshop!
About Sven Carlson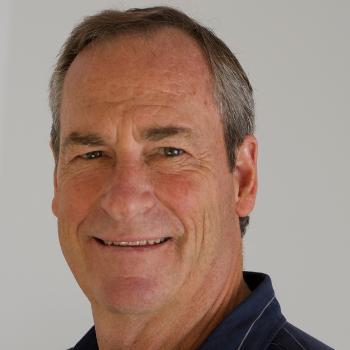 Sven Carlson is an advanced practitioner of the Rolf Method of Structural Integration, Reiki Master Teacher, NLP practitioner, Cranial Sacral practitioner and a highly skilled energy dowser.
Read more about Sven
Register your interest
This workshop has already taken place, please register below and we'll let you know when it runs next.