In herbalism, it is often said that the best medicine can be found in your backyard. The same holds true for the rocks and minerals in your local environment.
Humble stone is all around us. From the dawn of time, humankind has collected stones to use as tools, ornaments, pigments, and spiritual technology. From megalithic cairns and stone circles to pebbles in your garden, the Earth provides powerful tools that each of us can harness for healing and transformation. 
This one-of-a-kind livestream workshop with award-winning author and crystal expert Nicholas Pearson teaches you how to use all stones for healing, energy work, protection, grounding, and so much more.

In this class, you will:
Investigate the healing properties of common rocks, such as granite, limestone, chalk, and slate
Learn ways to identify the stones in their landscape
Explore the energetic differences of igneous, sedimentary, and metamorphic rocks
Practice methods to commune with the spirits of the land and attune to the energies of stone
Study the sacred stones used to build sacred sites around the world
Use hands-on techniques for grounding, protection, energy cleansing, and healing with common stones
Prepare for a fascinating journey into the world of stone - you will never look at a rock in your garden or a stone in your local park in the same way again!
--
This workshop will be recorded. A link to the video recording will be available for replay to those who book. Please see our terms for more information.
--
Previous participants say:
"It was excellent!!! Please continue to invite Nicholas to teach!"
"As always, I found Nicholas to be very knowledgeable, thorough, prompt with responding to questions of all kinds, and courteous of his audience's time and varying knowledge/skill levels."
"The level and vastness of Nicholas Pearson's knowledge and experience is amazing as is his openness in sharing it."
"Nicholas has an amazing amount of knowledge which he conveys in such a clear and friendly manner. I love crystals and as far as I am concerned he is the best."
--
This workshop will be live in our online classroom
All you need to take part is a good internet connection and a computer with a webcam, microphone and Zoom.
On booking this workshop, you will receive an email with the Zoom link to access it. Remember to check your spam folder if you don't receive this confirmation email in your inbox.
Please send us a message if you have any questions. We hope you enjoy the workshop!
About Nicholas Pearson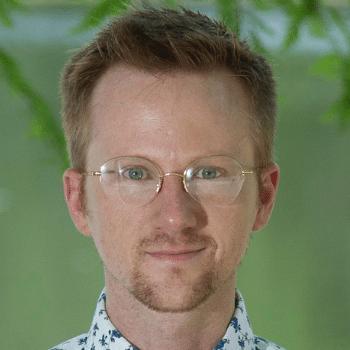 Award-winning author of seven books, Reiki practitioner and crystal healer Nicholas Pearson has been involved in all aspects of the mineral kingdom for nearly three decades.
Read more about Nicholas
Buy Now
To secure your place on this workshop click book now.
Price: £80.00
Become a member today and you will save £20.00 on this purchase. Find out more about membership.