Have you ever been told that you're 'too sensitive' and that 'you should stop taking things to heart'?
This livestream workshop with bestselling author Mel Collins will help you turn your sensitivity into your superpower. 
The power of positive affirmations can help to transform any negative thoughts and beliefs you have about being a sensitive person. In this online workshop, you will discover for yourself which positive affirmations to use, and how they can help.

During this workshop, Mel Collins will support you in fully embracing your sensitivity and recognising it as a gift and a strength.
In this online workshop, you will: 
Discover the misconceptions about sensitivity 
Explore the most common negative beliefs held by sensitive people
Understand how positive affirmations work and how, with a little practise, they can be used as a simple daily prompt towards self-acceptance and self-love
Discover the 10 most popular and effective affirmations for sensitive people
Learn how to incorporate affirmations into other spiritual or therapeutic practices
Experience two affirmation exercises, including a guided meditation and EFT session (Emotional Freedom Technique)
Tune in with Mel and a group of like-hearted sensitive souls to realise how your sensitivity can serve you and enhance your life.

--
Want to know if you are a Highly Sensitive Persion? Read Mel Collins' 5 sure signs.
--
We will not be recording this workshop. One of the unique aspects of the College's online events is that they are highly interactive. Participants are encouraged to discuss and share with the tutor and the group. These sharings can be very personal, and some may not feel comfortable with them being recorded.
--
Previous participants say:
"Mel Collins was knowledgable offering good explanations, management stategies and advice. I found the day really helpful."
"Mel was such an amazing person who had SO much knowledge. I could have listened to her ALL day."
"It was really great to learn so much from such an accomplished professional. I learned so much about others' sensitivity issues and now I am able to identify and work with traits of HSP."
This workshop will be live in our online classroom
All you need to take part is a good internet connection and a computer with a webcam, microphone and Zoom.
On booking this workshop, you will receive an email with the Zoom link to access it. Remember to check your spam folder if you don't receive this confirmation email in your inbox.
Please send us a message if you have any questions. We hope you enjoy the workshop!
About Mel Collins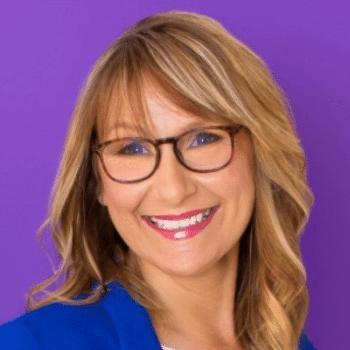 Author of the internationally acclaimed 'The Handbook for Highly Sensitive People', Mel Collins is a psychotherapeutic counsellor, healer, life coach, angelic channel and former prison governor.
Read more about Mel
Register your interest
This workshop has already taken place, please register below and we'll let you know when it runs next.