Discover six essential principles of self-healing and experience ways to recognise and channel the healing power within you in this livestream workshop.
Anna Parkinson incorporates elements of healing from Hawaii, Tibet and India in the way she works to heal body and mind. She will teach you the most effective and transformational of these tried-and-tested elements to apply to yourself and your life.
By the end of the workshop, you will have learned a series of self-healing techniques that you can use to help heal physical and emotional situations in your life.
This workshop is suitable for all levels, from curious beginners to experienced healers, since we never stop learning on our spiritual adventure.
--
Entry requirements
This workshop is open to all.
--
Previous participants say
"This was a terrific workshop. Anna is extremely knowledgeable in her teachings."
"I feel I have learnt how to make some real personal changes. It was so interesting and so well facilitated -Anna seemed able to answer questions but still cover the material thoroughly."
"I felt I learnt so much about a different model of healing. Anna's gentle approach, her wisdom and generosity with sharing her own story allowed others to be open and sharing. Just a delight and privilege to be part of the group."
--
This workshop will be live in our online classroom
All you need to take part is a good internet connection and a computer with a webcam, microphone and Zoom.
On booking this workshop, you will receive an email with the Zoom link to access it. Remember to check your spam folder if you don't receive this confirmation email in your inbox.
Please send us a message if you have any questions. We hope you enjoy the workshop!
About Anna Parkinson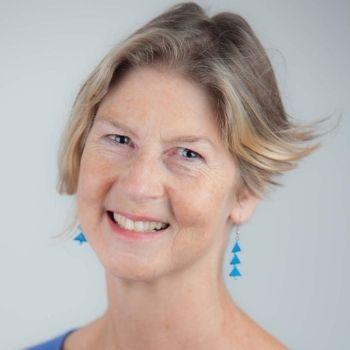 Healer Anna Parkinson was told she had an inoperable brain tumour. She tried every solution until, at last, she found healing. She now shares all she has learnt by writing and teaching.
Read more about Anna
Buy Now
To secure your place on this workshop click book now.
Price: £80.00
Become a member today and you will save £20.00 on this purchase. Find out more about membership.