After a tumultuous 2021, many are feeling weary and tired. 2022 brings fresh hope and optimism to awaken to the life you wish to see and be.
The purpose of this group is to receive healing in the comfort of your own home and your own space, clearing and cleansing and making room for the new, bringing courage and strength, hope and light.
The session will be relaxed and informal; you are invited to sit or lie down, creating a safe space to let go and rejuvenate.
Working with guided visualisation and meditation, you will be encouraged to work with and relax into the experience. Allowing the body to gently release tension and issues, starting with an energetic cleanse, strengthening your heart and soul connection, Lucy will work with her guides to facilitate this individual experience on your healing journey.
We will start with a short group discussion about today's general theme and then go into the healing work, and we will finish by closing you down and grounding you properly.
This workshop is based on Lucy's regular healing groups which have been held at the College for several years. Numbers are limited.
--
We will not be recording this workshop. One of the unique aspects of the College's online events is that they are highly interactive. Participants are encouraged to discuss and share with the tutor and the group. These sharings can be very personal, and some may not feel comfortable with them being recorded.
--
Previous participants say:
"Lucy is fantastic, she always caters the event to the participants, absolutely amazing! Would do another."
"Always love Lucy's sessions!"
"As always Lucy is an amazing tutor. The pace and content is always on point. She encourages us to talk through our experience but also allows those not wishing to share the opportunity to observe. No pressure. We are asked to collaborate and for our options and needs. The only ask is to have more of these sessions especially during another lockdown."
"This was my first experience of both a healing group and online healing. Lucy is a wonderful healer in person, and is just as wonderful online."

--
This workshop will be live in our online classroom
All you need to take part is a good internet connection and a computer with a webcam, microphone and Zoom.
On booking this workshop, you will receive an email with the Zoom link to access it. Remember to check your spam folder if you don't receive this confirmation email in your inbox.
Please send us a message if you have any questions. We hope you enjoy the workshop!
About Lucy Aumonier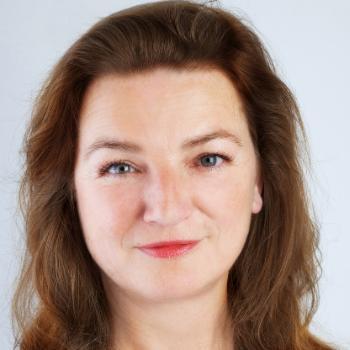 Lucy Aumonier is a College-accredited spiritual healer who works intuitively, psychically and mediumistically. She works consciously with her spirit team to restore balance and harmony.
Read more about Lucy
Register your interest
This workshop has already taken place, please register below and we'll let you know when it runs next.