Tune in with Abiola Abrams, streaming live from her HQ in Guyana, to transform poverty consciousness, shift any limiting beliefs around money, and step into your inspired life.
As spiritual people, many of us have limiting beliefs when it comes to money and prosperity. In many of our spiritual communities, 'abundance', 'money' and 'prosperity' are considered dirty words. We have internalised this, as well as beliefs of struggle and lack that keep us stuck, stagnant and small. 
Money is just energy. To become aligned with this energy, we must release mindset barriers that keep us blocked.

You deserve to live abundantly and feel prosperous in every part of your being. It's time to release outmoded concepts and poverty consciousness. This includes ideas of being a financially poor teacher, wounded healer or starving artist.
It's time to call in your abundance and prosperity! Abundance is your birth right. The Universe is a place of prosperity and you deserve to feel good about that. So tune in with Abiola, midwife of your inspired life, to create some real change.
--

We will not be recording this workshop. One of the unique aspects of the College's online events is that they are highly interactive. Participants are encouraged to discuss and share with the tutor and the group. These sharings can be very personal, and some may not feel comfortable with them being recorded.
--

Previous participants say:
"Lovely tutor. I learnt a lot."
"FAB!! Abiola is a captivating, charismatic, magnetic and an outstanding teacher. I thoroughly loved the workshop as Abiola explained to us many things which I had not grasped from reading books. Thank You Abiola! I have learnt a lot and I hope she will be back."
"I had a fantastic day at the workshop. The content was amazing, the tutor was genuine and fabulous; and the people that attended were beautiful!"
"Abiola is a god send. A truly remarkable and powerful workshop."
--
This workshop will be live in our online classroom
All you need to take part is a good internet connection and a computer with a webcam, microphone and Zoom.
On booking this workshop, you will receive an email with the Zoom link to access it. Remember to check your spam folder if you don't receive this confirmation email in your inbox.
Please send us a message if you have any questions. We hope you enjoy the workshop!
About Abiola Abrams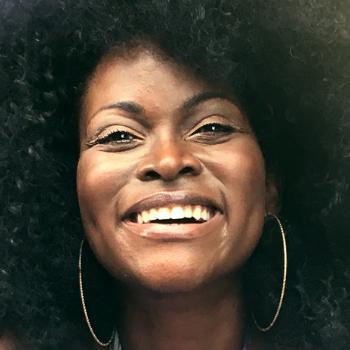 Award-winning author Abiola Abrams is a self-worth midwife, intuitive coach, transformational speaker and founder of the Goddess Temple Podcast and Mystery School.
Read more about Abiola
Register your interest
This workshop has already taken place, please register below and we'll let you know when it runs next.