This powerful online workshop will encompass 9th dimensional energy and advanced spirituality and understanding. The Platinum Ray Dragons bring in new quantum light coding, DNA activation codes, and full light body integration.
You will be guided by Caroline Mitchell and the Platinum Ray Dragons to activate your personal Merkabah, and upgrade your entire energy system.
More importantly, the workshop offers the whole of humanity the opportunity to align with their divine blueprint and Gaia (Mother Earth) with the work you'll carry out during this workshop as a collective. The dragons will help guide the group into quantum healing for the planet at large.
Through the energy of the platinum helixes released from Source via the Platinum Ray Dragons, you will be invited to anchor this advanced quantum energy into the heart of Gaia to support her and clear the energy matrix around the planet for all.

Caroline says that we are at the forefront of change, and that we are to lead and be the light for others to follow in our footsteps. 
Here's what to expect:
--
We will not be recording this workshop. One of the unique aspects of the College's online events is that they are highly interactive. Participants are encouraged to discuss and share with the tutor and the group. These sharings can be very personal, and some may not feel comfortable with them being recorded.

--
Previous participants say:
"Amazing discovery of the dragons! Caroline gave me the wish to know more, interact more, and learn more about the dragons. I totally recommend her workshop to anyone wishing to come into contact with their dragons. It was made so simple and easy!!! Well done!"
"Wow!! This event was phenomenal!! Caroline Mitchell is amazing. She really knows her stuff! She's also very genuine, charismatic, and makes you feel safe and welcome no matter your experience.
I would attend any of her courses; she's that great!"
"Caroline was warm and welcoming and informative. I found both her meditations to be revolutionary for my spiritual development. I feel that she is a master dragon teacher and workshop leader."

--
This workshop will be live in our online classroom
All you need to take part is a good internet connection and a computer with a webcam, microphone and Zoom.
On booking this workshop, you will receive an email with the Zoom link to access it. Remember to check your spam folder if you don't receive this confirmation email in your inbox.
Please send us a message if you have any questions. We hope you enjoy the workshop!
About Caroline Mitchell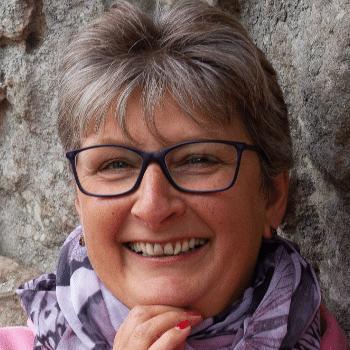 The UK's leading dragon author and channeler, Caroline Mitchell has been working with the dragons since they visited her during a Reiki attunement in 2005... and she's never looked back!
Read more about Caroline
Buy Now
To secure your place on this workshop click book now.
Price: £75.00
Become a member today and you will save £20.00 on this purchase. Find out more about membership.