Join Caroline Mitchell at the College in London for a full day of fun with your dragons and the Dragon Path Oracle cards. You will receive your own Dragon Path Oracle cards on the day. 
If you want to get to know your dragons, and the various dragons that work with us, the Dragon Path Oracle cards are the perfect place to start. During this in-person workshop, Caroline will guide you to get the best out of yourself and your connection with dragons using her beautiful cards. 
This workshop includes the Dragon Path Oracle cards. You will receive your deck when you arrive at the College for the workshop.


You will come away from this workshop with a firm foundation upon which to build your communication and relationship with your own dragons. You will also gain confidence in connecting to the dragons introduced to you through Caroline's deck. Caroline will support you in learning to trust your intuition and the messages or feelings you receive.
This workshop will include:
A guided meditation to clarify your personal intention of what you wish to get out of your day spent with Caroline and the dragons
Exploring the dragon clans, how they influence a reading, and the significance of the dragon clans that are showing up specifically for you
Learning ways in which to read and interpret the cards, using a combination of the guide book and your own intuition
Looking at one-card readings and simple spreads, plus other ways in which you can use the Dragon Path Oracle deck or individual cards for your own personal growth, spiritual development, healing and dragon connection
Opportunities to 'read' for others as you build your confidence and trust in the dragons' messages and yourself
Caroline says that the dragons encourage us to have fun, push through boundaries of 'I can't do this', and explore our potential!
--

Entry requirements
All are welcome. No experience of oracle cards or card reading is necessary.

This workshop includes your own Dragon Path Oracle cards to take home.
--
Previous participants say:
"Tutor was marvellous and information very interesting. Kind and professional and inclusive."
"Amazing discovery of the dragons! Caroline gave me the wish to know more, interact more, and learn more about the dragons. I totally recommend her workshop to anyone wishing to come into contact with their dragons."
"Caroline was really great. Everything we went over was really wonderful. To have real time feedback on what we were getting the meditations was so helpful. I really enjoyed the class."
This workshop is taking place in-person at our college in London
You can find the address and travel directions on our contact page - we'll also include all the information in your enrolment email.
About Caroline Mitchell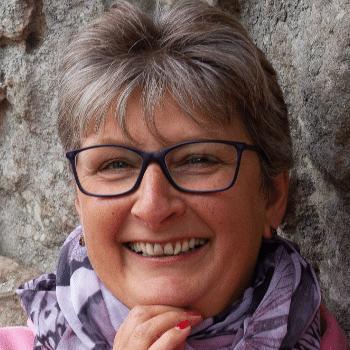 The UK's leading dragon author and channeler, Caroline Mitchell has been working with the dragons since they visited her during a Reiki attunement in 2005... and she's never looked back!
Read more about Caroline
Buy Now
To secure your place on this workshop click book now.
Price: £125.00
Become a member today and you will save £20.00 on this purchase. Find out more about membership.