We each have dragons that work with us for personal and spiritual growth. They teach, guide and fiercely protect us. Ready to meet yours?
In this powerful livestream workshop, one of the world's most eminent dragon teachers, Caroline Mitchell, will introduce you to your dragons. You will discover what dragons are, and how dragon energy differs from other spiritual beings and energies.
In this four-hour workshop, you will:
Meet your own personal dragons, teachers and guardians
Learn how to deeply ground yourself to aid your own dragon connection
Examine the differences between the dragon realms and the angelic beings, as well as how and when they work together
Discover who your prominent dragon is and what their role is with you
Caroline will also guide you on a meditative journey to connect deeply with your dragons.
This livestream workshop will bring you into a closer relationship with your dragons. You will gain confidence in how they can support you. There will be ample opportunity throughout the workshop to ask Caroline any questions you may have.
Here's what to expect:
--
This workshop will be recorded. A recording will be available for those who book.
--
Previous participants say:
"I really enjoyed this workshop. The teacher is great and knows her subject. Loved the meditations too."
"It was a great relaxing workshop for me to take time for my own energies and also work for planet earth. I would definitely take more workshops with the Dragon Lady. :)"
"Wow!! This event was phenomenal!! Caroline Mitchell is amazing. She really knows her stuff! She's also very genuine, charismatic, and makes you feel safe and welcome no matter your experience.
I would attend any of her courses; she's that great!"
"I found her meditations to be revolutionary for my spiritual development. I've been working with Dragon since 2009. I feel that she is a master dragon teacher and workshop leader."
"I am still trying to take it all in. The experience was totally amazing! I've got so much more than anticipated. It left me wanting to know more about the subject and cleared some questions I had."
--

This workshop will be live in our online classroom
All you need to take part is a good internet connection and a computer with a webcam, microphone and Zoom.
On booking this workshop, you will receive an email with the Zoom link to access it. Remember to check your spam folder if you don't receive this confirmation email in your inbox.
Please send us a message if you have any questions. We hope you enjoy the workshop!
About Caroline Mitchell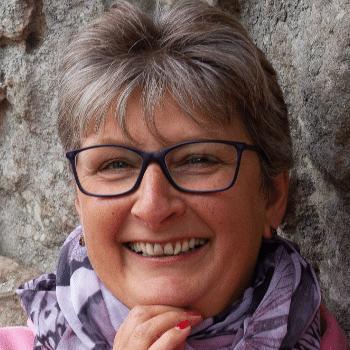 The UK's leading dragon author and channeler, Caroline Mitchell has been working with the dragons since they visited her during a Reiki attunement in 2005... and she's never looked back!
Read more about Caroline
Register your interest
This workshop has already taken place, please register below and we'll let you know when it runs next.