Planets Jupiter and Neptune will come together in the sign they both co-rule, Pisces, in April 2022 for the first time since 1856.
Jupiter is the planet of meaning, opportunities and growth. Neptune is related to imagination, spirituality, mysticism and alternative reality, amongst other things. The sign Pisces, meanwhile, is associated with spirituality, cosmology, dreams and addictions.
Join astrologer Jackie Henry to explore what this planetary shift means for you in this livestream workshop. We will compare the past cycle of 1856 with its parallels in 2022 for our world at large. We will also examine the potential that these two planets offer in our own personal natal charts and by transit.
Some of the questions we will explore in this workshop are:

Is there a cultural renaissance on the way, post-pandemic?
Will this bring some welcome relief after the hard conjunction of Saturn and Pluto in Capricorn in January 2020 which ushered in the global pandemic? 
Or will their combined impact further destabilise the existing social order, creating mass confusion and deception?
Will there be an explosion of public interest in spiritual self-development and esoteric principles?
Come and find out what lies in store for the planets at large, and for us on an individual level, in this fascinating livestream workshop. All are welcome.
Please use this link to calculate your birth chart in advance of this workshop: https://justastrologythings.com/pages/chart/

--
We will not be recording this workshop. One of the unique aspects of the College's online events is that they are highly interactive. Participants are encouraged to discuss and share with the tutor and the group. These sharings can be very personal, and some may not feel comfortable with them being recorded.

--
Previous participants say:
"Interesting and very informative."
"Jackie Henry was incredibly engaging and professional in her delivery. I very much enjoyed the content and style of the workshop. I would like to see some more workshops by her on similar topics. Thank you to Jackie and the rest of the group. It came together beautifully."
"Lovely lady, very knowledgeable. I hope we will see more of Jackie in the future at the College."
"I absolutely loved it! Jackie was so knowledgeable and the material was on point also. Thanks you!"

--
This workshop will be live in our online classroom
All you need to take part is a good internet connection and a computer with a webcam, microphone and Zoom.
On booking this workshop, you will receive an email with the Zoom link to access it. Remember to check your spam folder if you don't receive this confirmation email in your inbox.
Please send us a message if you have any questions. We hope you enjoy the workshop!
About Jackie Henry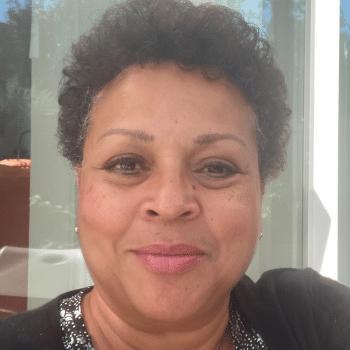 Jackie Henry has been learning and practising astrology for about 40 years. She is also a trained psychotherapist and takes a psychological approach to her lifecharting work.
Read more about Jackie
Register your interest
This workshop has already taken place, please register below and we'll let you know when it runs next.