In this livestream animal communication workshop, Elizabeth Whiter will show you various ways of connecting with animals and telepathically linking with your pets.

Elizabeth will teach us how to prepare for animal communication through the power of meditation, creative visualisation skills, and being in the moment. You will learn how to intuitively connect at the heart centre using the medium of automatic writing. Elizabeth will guide you through practical exercises to help you open up your channels of communication.
We will discover our unique method of sensing and communicating with animals, including: 
clairsentience (feeling/touching)
clairaudience (hearing/listening)
clairalience (smelling)
clairgustance (tasting)
claircognizance (knowing) 
You will gain experience with Elizabeth's furry guests throughout the workshop, offering confirmation of your insights and boosting your confidence in working with animals.

You will also meet your team of power animals in this world and those that have passed over in spirit through a guided journey. 
Communicating with a photograph of an animal friend is a wonderful way to gain further insights. Please bring a photo that clearly shows your pet's face, eyes, nose and body. Alternatively, have to hand a photograph of someone else's pet that you know well - remember to get that person's permission.
If you would like to develop your unique animal communication gifts, then this practical livestream workshop is for you. It's a wonderful opportunity to develop your natural ability to communicate with all life. No experience is necessary.
--
We will not be recording this workshop. One of the unique aspects of the College's online events is that they are highly interactive. Participants are encouraged to discuss and share with the tutor and the group. These sharings can be very personal, and some may not feel comfortable with them being recorded.
--
Previous participants say:

"The animal course was amazing, I only wish it was longer than one day. Elizabeth is so passionate about her work and wants to share everything she knows. I also thought the Zoom aspect worked really well for this. I would sign up to anything else that she did at the College."

"Elizabeth is a great teacher!! I really loved the class and i learned a lot."

"I loved Elizabeth's enthusiasm, vast knowledge and worldly experience."

"This was a truly wonderful course and Elizabeth is a true inspiration. I learned so much about how to work with animals and their energy. The stars of the show were the animals and a big thank you not only to Elizabeth but the beautiful Kamos and Lily. It was a day filled with heart-centred connectedness, love and grace."

--

This workshop will be live in our online classroom
All you need to take part is a good internet connection and a computer with a webcam, microphone and Zoom.
On booking this workshop, you will receive an email with the Zoom link to access it. Remember to check your spam folder if you don't receive this confirmation email in your inbox.
Please send us a message if you have any questions. We hope you enjoy the workshop!
About Elizabeth Whiter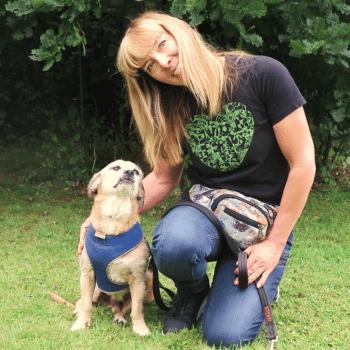 Animal healer Elizabeth Whiter specialises in energy healing, animal nutrition and Zoopharmacognosy. She runs a unique animal clinic for dogs, cats, equines and humans.
Read more about Elizabeth
Register your interest
This workshop has already taken place, please register below and we'll let you know when it runs next.