Join Liesl Duffy and a heavenly host of archangels and ascended masters in this livestream workshop. The healing you receive will support you to step into your sovereign power.
This livestream workshop includes a powerful programme of channelled talks, guided meditations and practical exercises with the archangels. Liesl will guide you through the process with grace so you can recognise, use and enjoy abundance from your divine gifts and talents.
Some of the spirit friends coming to join us for this uplifting workshop will include Archangels Gabriel, Michael & Jeremiel, Ascended Masters Lao Tsu, Sanat Kumara and Kwan Yin.

Tune in to learn about your unique gifts, trust your higher heart and self, receive guidance from Spirit to assist you to let go of the old, align yourself to that what gives you joy, and be empowered to step forward confidently to new ways of living.

Each participant in the workshop will be matched with both an archangel and ascended master to support their individual ascension paths and receive a message from either one of these guides.

--
Entry requirements
This workshop is open to all.
--
We will not be recording this workshop. One of the unique aspects of the College's online events is that they are highly interactive. Participants are encouraged to discuss and share with the tutor and the group. These sharings can be very personal, and some may not feel comfortable with them being recorded.

--
Previous participants say:
"Liesl was a lovely and unpretentious teacher. I liked her warm style and clear passion for her work. Nice sized group with plenty of content variety."
"Great workshop. Other participants were friendly and open and I felt very comfortable. Liesl was wonderful and gave some great insights and advice. I could feel things happening on an energetic level during the meditations so excited to see what changes occur as a result."
"Liesl was very insightful and a wonderful teacher. Full of wisdom and made me feel comfortable and welcome."
This workshop will be live in our online classroom
All you need to take part is a good internet connection and a computer with a webcam, microphone and Zoom.
On booking this workshop, you will receive an email with the Zoom link to access it. Remember to check your spam folder if you don't receive this confirmation email in your inbox.
Please send us a message if you have any questions. We hope you enjoy the workshop!
About Liesl Duffy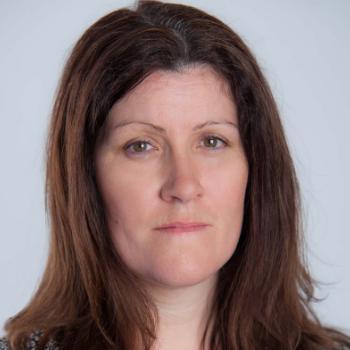 Having trained at the College, Liesl now works with the angels, guides and ascended masters to offer guidance that can assist her clients in all areas including relationships, career, life purpose and spirituality.
Read more about Liesl
Buy Now
To secure your place on this workshop click book now.
Price: £80.00
Become a member today and you will save £20.00 on this purchase. Find out more about membership.