Lilith is a fascinating figure from the ancient world. In this livestream talk, Dr. Steven Muir traces the development of understandings and depictions of Lilith, from demon to feminist icon. 
Dr. Muir will look at the evolving role of Lilith in tarot decks, and will place those decks against a larger social-cultural context.

The first appearance of Lilith in Tarot is in Aleister Crowley's and Lady Frieda Harris's Thoth Tarot deck (1942, popularised in the 1960s). Here, Lilith takes the role of anti-Eve in Crowley's alchemical understanding of the reconciliation of opposites. 

In Jungian-influenced decks (Tarot and Individuation, Gad, 1994; The Jungian Tarot 2017), Lilith functions as an archetypal expression of shadow aspects of the feminine principle. 
Finally (and most interestingly), we see an explosion of interest and positive depictions in Tarot decks arising out of second-wave feminism (Motherpeace 1979; Mythical Goddess 2011; Dark Goddess 2020). The Lilith Bible Tarot deck (2015) has the subtitle "The phantom maid who laughs with a joyful heart – those who sleep I awaken." 
We now see a very different understanding of Lilith than earlier misogynistic views. Join us to discover her controversial journey through the lens of the tarot in this fascinating talk.
--
This talk will be recorded. Participants who book will receive a link following the event.
--
Previous participants say:
"Very enlightening and cleared a lot of misinformation in my head. Excellent. Very scientifically, evidence-based presentation."
"Dr Steven Muir gave a wonderful presentation. He dealt very clearly, expertly, and empathically with this fascinating topic. I have come away with a lot of new insights."
"Thoroughly enjoyed his lecture. Paced so beautifully and left me wanting to know more of the subject and whatever he wants to add or explore. Amazing!"
"Fantastic, informative, clear, grounded work. Loved it!"
--
This talk will be live in our online classroom
All you need to take part is a good internet connection and a computer with a webcam, microphone and Zoom.
On booking this talk, you will receive an email with the Zoom link to access it. Remember to check your spam folder if you don't receive this confirmation email in your inbox.
Please send us a message if you have any questions. We hope you enjoy the talk!
About Dr Steven Muir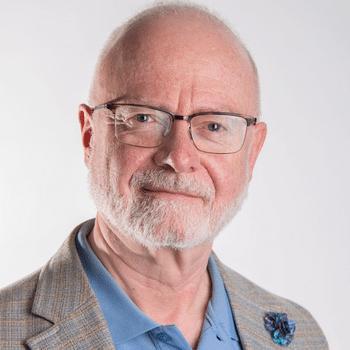 Dr. Steven Muir is a Professor of Religious Studies at Concordia University of Edmonton (Canada). He received his Ph.D. in Early Christian Studies at the University of Ottawa (1998).
Read more about Steven
Buy Now
To secure your place on this talk click book now.
Price: £16.00
Become a member today and you will save £2.00 on this purchase. Find out more about membership.