Wendy Berg has over 30 years practical experience of ritual magic and spirituality, including working alongside the occultist Gareth Knight, and with Dion Fortune's Society of the Inner Light.
Wendy's livestream talk will explore how Egyptian hieroglyphs function as a comprehensive system of magical symbolism. They are magical because when they are used as meditative tools, they act as gateways that can bring about changes in consciousness, enabling a deeper understanding of ourselves, our surroundings, of the universal principles that lie behind all creation and, above all, the interconnectedness of these things. 

The hieroglyphs also reveal a great deal about the magical beliefs and practices of the ancient Egyptians and their perception of the relationship between the earthly and spiritual worlds.
The ancient Egyptians knew the hieroglyphs as the 'medw neter' or 'the Words of the Gods', suggesting that they were recognised as a means by which the sacred truths of the heavenly worlds could be communicated to humanity, and by which humanity could speak to the gods. They were used in all religious and magical texts for nearly 3,500 years although finally fell into disuse in the 5th century CE.
Their meaning was lost for many centuries until, following the discovery of the Rosetta Stone in 1799, Jean-François Champollion began to understand how they could be translated. He described the hieroglyphs as "....a complex system, a writing that is figurative, symbolic, and phonetic all within the same text, a single sentence, I would even say a single word." 
Since then, although his work has led to the translation of almost all the ancient Egyptian texts and the rediscovery of their wisdom, the emphasis has been on understanding the hieroglyphs purely as an alphabet of letters that can be put together to form words, and to disregard their extraordinary symbolic and magical potential.
Using many examples, this talk will explore how the hieroglyphs can be used as a lively and illuminating system of magical symbolism that is as meaningful today as it was 4,000 years ago.

--
This lecture will be recorded. Participants who book will receive a link in the week following the event.
--

This talk will be live in our online classroom
All you need to take part is a good internet connection and a computer with a webcam, microphone and Zoom.
On booking this talk, you will receive an email with the Zoom link to access it. Remember to check your spam folder if you don't receive this confirmation email in your inbox.
Please send us a message if you have any questions. We hope you enjoy the talk!
About Wendy Berg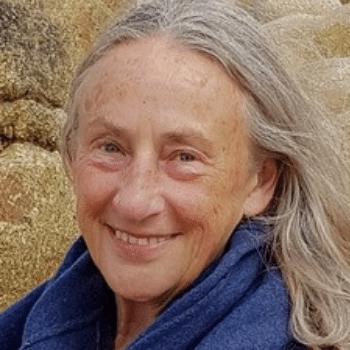 Wendy Berg has studied and practiced for some 30 years in ritual magic, spirituality, mythology and esoteric Christianity. She led occultist Gareth Knight's magical group for 14 years.
Read more about Wendy
Buy Now
To secure your place on this talk click book now.
Price: £16.00
Become a member today and you will save £2.00 on this purchase. Find out more about membership.