The relationship between human and Faery lies at the very core of the Arthurian stories. 
In this radical re-evaluation of the Grail legends, Wendy Berg brings the ancient mythology of the British Isles into sharp focus centred around the marriage of King Arthur to the Faery Gwenevere, and the origin and destiny of the Grail Hallows. 
Drawing upon numerous Arthurian sources and other related texts from the Book of Genesis to The Lord of the Rings, Wendy will explore the magical ritual underpinning of the legends and their connection to the ancient stellar deities of Britain. 
When these stories are read with the additional level of understanding that they are, for the most part, a record of the lives and relationships of Faery and humans working together about the Round Table, they immediately become not only a great deal more interesting, but also acquire a new and vivid relevance for the present day.
Tune in for this fascinating online talk with the highly knowledgeable, entertaining and accomplished author, Wendy Berg - a must for all who are interested in Faeries, the Arthurian legends, mythology and magic.
--
This talk will be recorded. A link to the full video recording will be available for replay to all those who book.
--
Previous participants say:
"A very interesting talk by an evidently very knowledgeable and interesting speaker - combining educating and entertaining - a rare skill in speakers."
"Very well presented and easy to comprehend! Enjoyed the lecture very much."
"Great content. How about another talk with Wendy about faery?!"
--
This talk will be live in our online classroom
All you need to take part is a good internet connection and a computer with a webcam, microphone and Zoom.
On booking this talk, you will receive an email with the Zoom link to access it. Remember to check your spam folder if you don't receive this confirmation email in your inbox.
Please send us a message if you have any questions. We hope you enjoy the talk!
About Wendy Berg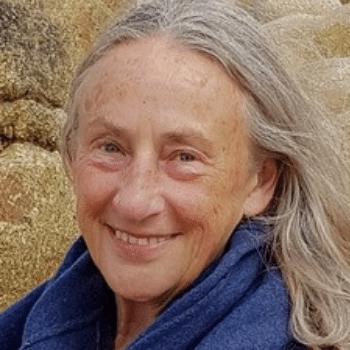 Wendy Berg has studied and practiced for some 30 years in ritual magic, spirituality, mythology and esoteric Christianity. She led occultist Gareth Knight's magical group for 14 years.
Read more about Wendy
Buy Now
To secure your place on this talk click book now.
Price: £16.00
Become a member today and you will save £2.00 on this purchase. Find out more about membership.