If anyone can show you how to fully express, embrace and celebrate your unique self, it's Kodo Nishimura.
Kodo is a Buddhist monk, makeup artist, LGBTQ+ activist, and one of Time Magazine's Next Generation Leaders, class of 2021. With his artfully painted face, Buddhist robes and gentle, compassionate approach, Kodo has the kind of immense presence that you sit up and pay attention to.

Now identified as gender gifted, Kodo grew up in a traditional family of Buddhist monks in Japan. He has oscillated between studying art and makeup, and his life-long Buddhist training. Now, Kodo combines a passion for spirituality and beauty to champion individuality and uniqueness. Kodo shares this fascinating story in This Monk Wears Heels (Watkins Publishing).
During this live two-hour event, which will be split into two sections, Kodo will wave his fairy godmother wand and give you confidence inside and out.
Part 1: How to gain confidence in your uniqueness

Summary of Buddhism
Kodo's story of living authentically
Insightful Buddhist teachings
How to be generous with other people
Controlling emotions
Part 2: Style, colour and makeup as a communication tool (+ makeup tutorial)

Learning how to read others through their own self-expression and aesthetics
How we intuitively react to others depending on what they're wearing, and how this helps you to figure out who resonates with you, who doesn't, and why
Soft, sharp, bold, modest, opinionated, confident… Kodo will share discoveries about how you can match your makeup to your mood for optimum, positive impact
Five rules to amplify your makeup techniques:

Choosing foundation colour
Eyeshadow blending
Perfect lipliner
Symmetry
Finding a look that suits you
This course will give you the torch you need to be confident, and the flair to navigate the world. By the end, people will be asking: "Who was that person who left the glass slipper!?".
£1 from every ticket sold will be donated to Pride in London.

--

Here's what to expect:
--
This lecture will be recorded. Participants who book will receive a link in the week following the event.
--
This talk will be live in our online classroom
All you need to take part is a good internet connection and a computer with a webcam, microphone and Zoom.
On booking this talk, you will receive an email with the Zoom link to access it. Remember to check your spam folder if you don't receive this confirmation email in your inbox.
Please send us a message if you have any questions. We hope you enjoy the talk!
About Kodo Nishimura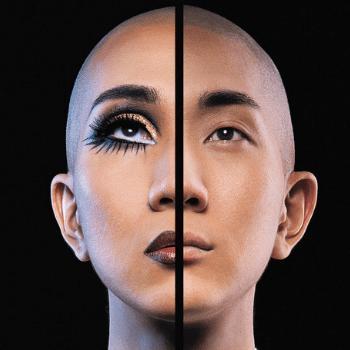 Kodo Nishimura is a Buddhist monk, Makeup Artist, LGBTQ Activist, and Model. His mission is to empower all people sharing Buddhist wisdom - with a touch of makeup.
Read more about Kodo
Register your interest
This talk has already taken place, please register below and we'll let you know when it runs next.