Why do some people heal from illnesses - even ones that are terminal? Although they may be exceptions, they challenge conventional medical theories. If there is one exception to the theory, perhaps the theory is not entirely correct, no matter how long it has been accepted as truth.
This observation occurred to Isabelle Benarous while she was helping a seriously ill loved one. It fuelled her quest for answers and she discovered how emotions can translate their meanings into our biology.
For over 16 years, Isabelle has dedicated herself to investigating the evolutionary processes by which we adapt to the challenges we face, through cellular change.
Integrating this cutting-edge research with how subconscious stresses can manifest as physical symptoms in the body, Isabelle has created a modality of healing emotional conflicts, which she has named Bio-reprogramming.
Join Isabelle for this fascinating FREE livestream lecture as she shares with us how resolving our emotional stresses can lead to the physical health we all deserve.
--
This lecture will be recorded. A recording will be available to those who have booked.
--
Previous participants say:
"This is a fascinating area of psychic phenomenon."
"Isabelle is a great teacher! She explains the concepts very well and gives great examples. Easy to listen to and approaches questions with humbleness and kindness."
"Isabelle is incredibly knowledgeable, has a lovely style and facilitated the group really well."
--

This talk will be live in our online classroom
All you need to take part is a good internet connection and a computer with a webcam, microphone and Zoom.
On booking this talk, you will receive an email with the Zoom link to access it. Remember to check your spam folder if you don't receive this confirmation email in your inbox.
Please send us a message if you have any questions. We hope you enjoy the talk!
About Isabelle Benarous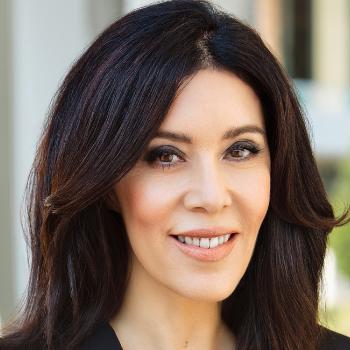 Isabelle Benarous is the founder of the BioReprogramming® Institute. She is a trainer in the sciences of Biological Decoding and Neurolinguistic-programming (certified INLPTA).
Read more about Isabelle
Register your interest
This talk has already taken place, please register below and we'll let you know when it runs next.