Your altar is a highly intentional and sacred space. It is both private sanctuary and personal powerhouse. In this two-part livestream masterclass, global shamanic teacher, healer and author Itzhak Beery will teach you how to create, energise, cleanse and protect yours.
Based around the mesa of the High Andes tradition, this altar will become your personal empowerment centre. When fully charged, your personal altar is your unique place to regroup and recharge your energies. It is an essential tool for healers, shamanic practitioners and seekers. It is also crucial for those training to be an Andean healer.
In this highly experiential livestream, two-step masterclass, Itzhak will show you how to create your individual altar. The process is highly specialised, requiring you to be truly engaged with the spirit of the sacred objects that are placed on the altar. 
Itzhak will guide you through safely creating, charging and caring for your altar in an effective and authentic way.
In this two-session masterclass, you will:
Learn the symbolism and meaning of personal and healing altars
Find your unique healing soul song
Learn when, where, and how to set up your altar
Create a daily altar ceremony
Learn how to empower and take care of your altar
Know what to do to protect its energies
Please bring:
A red bandana or square of red cloth
2-4 healing stones (preferably not crystals or purchased stones, but ones you have found)
Votive candle in a glass holder
Any personal sacred objects (such as amulets, crystals, pictures, photographs)
A small bunch of red and white carnations or roses
Pure sugar-cane rum (for example: Bacardi)
Agua Florida (alternatively Rose water or Neroli water would work)
A high-pitch bell
Smudge stick (such as sage or Palo Santo)
Tobacco (loose, or a cigarette is OK)
What you will receive:
Two sessions with Itzhak Beery, tuning in with us live from his base in New York
Recordings of both masterclass sessions
Study notes
A certificate of attendance
We are delighted to be able to offer this unique online masterclass with leading international shamanic teacher Itzhak Beery, who will be joining us live from his base in New York. It's an opportunity to learn authentic techniques that you can apply in your daily life for focus and empowerment.
--
This masterclass will be recorded. A link to the video recordings will be available for replay to those who book. Please see our terms for more information.
--
Previous participants say:
"This was an excellent workshop, with an amazing teacher. It surpassed my expectations. I learned so much. The teacher is so respectful and made us feel safe to share our experiences. I would definitely like to do more."
"I loved the class, the theme, and the kind and wise guidance from the tutor."
"Itzhak Beery is an amazing teacher and shaman. I am very grateful to be able to learn from him."
"Fabulous class, thank you very much."
--
Event Schedule
There are 2 sessions for this event
| | | |
| --- | --- | --- |
| 1 | Tuesday 15th March 2022 | 7:00pm - 9:00pm |
| 2 | Tuesday 22nd March 2022 | 7:00pm - 9:00pm |
This event will be live in our online classroom
All you need to take part is a good internet connection and a computer with a webcam, microphone and Zoom.
On booking this event, you will receive an email with the Zoom link to access it. Remember to check your spam folder if you don't receive this confirmation email in your inbox.
Please use the same link to access each of your event sessions.
Please send us a message if you have any questions. We hope you enjoy the event!
About Itzhak Beery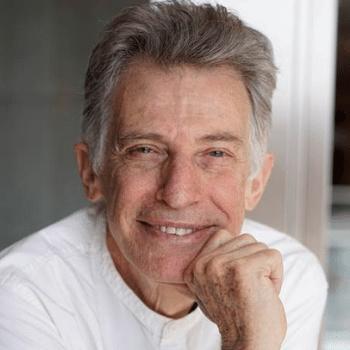 Itzhak Beery is an internationally renowned shamanic teacher, healer, speaker, community activist and author. He was initiated by his Kichwa teacher in Ecuador and by Amazonian Kanamari Pajè in Brazil.
Read more about Itzhak
Register your interest
This event has already taken place, please register below and we'll let you know when it runs next.