In this 2-part masterclass, award-winning author and crystal expert Nicholas Pearson joins us live from his HQ in Florida, guiding you into the depths of your heart and soul to heal your inner child with the help of the mineral kingdom. 
Within your spiritual heart dwells your inner child, that childlike part of your psyche informed by the experiences of your early years. For many of us, the inner child is wrapped in layers of pain and trauma. 
The real nature of spiritual healing addresses these burdens to relieve and release the wonder and potential of the inner child. Crystals are powerful catalysts for healing that can magnify the efforts to achieve wholeheartedness through healing the inner child.
In this livestream 2-part masterclass, you will:
Discover the love and joy of your inner child
Explore the crystals best suited to reaching and revealing your inner child
Work with crystals to promote love, forgiveness, and compassion
Explore the spiritual nature of the heart
Learn tools and techniques to release old patterns, live more fully in the present, and embrace positive change
Join Nicholas for this powerful two-step healing journey to connect with your inner child, rediscover your joy and reclaim your true identity.
--
You will receive:
Two powerful livestream masterclasses with Nicholas
Links to both video recordings
A College certificate
--
This 2-part masterclass will be recorded. Links to the video recordings will be available for replay to those who book. Please see our terms for more information.
--
Previous participants say:
"Excellent presentation of a complex subject - very intelligent take on a vast area of knowledge and information. Very enjoyable and useful."
"The content was very well-organised, easy to understand. You can tell that Nicholas is both experienced and passionate about the mineral kingdom. Nicholas is a gifted educator."
"This course was amazing!!!!! I have learned so much!! Nicholas is an incredible tutor."
"Nicholas has an amazing amount of knowledge which he conveys in such a clear and friendly manner. I love crystals and as far as I am concerned he is the best."
--

Event Schedule
There are 2 sessions for this event
| | | |
| --- | --- | --- |
| 1 | Thursday 10th November 2022 | 7:00pm - 9:00pm |
| 2 | Thursday 17th November 2022 | 7:00pm - 9:00pm |
This event will be live in our online classroom
All you need to take part is a good internet connection and a computer with a webcam, microphone and Zoom.
On booking this event, you will receive an email with the Zoom link to access it. Remember to check your spam folder if you don't receive this confirmation email in your inbox.
Please use the same link to access each of your event sessions.
Please send us a message if you have any questions. We hope you enjoy the event!
About Nicholas Pearson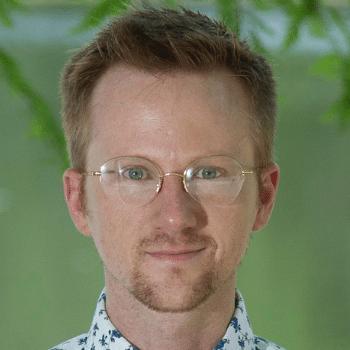 Award-winning author of seven books, Reiki practitioner and crystal healer Nicholas Pearson has been involved in all aspects of the mineral kingdom for nearly three decades.
Read more about Nicholas
Buy Now
To secure your place on this event click book now.
Price: £105.00
Become a member today and you will save £20.00 on this purchase. Find out more about membership.