Join Danish author, mystic and musician Lars Muhl to learn how to heal. Lars will show you how healing is so very simple, and accessible to each of us at any moment.
In this in-person masterclass at our London College, Lars draws on his 40+ years of esoteric study and practice to teach you how to heal with a profound but simple technique. This technique is based on the teachings of the Mystery School of the Essenes and Therapists, encoded in the Aramaic language. Through these timeless codes, you will learn how to heal as the ancients did.
This way of healing is practical and non-denominational. It is accessible to everyone. You will learn about the power of prayer and blessing, and how to connect to your etheric body or light body. Your light body is linked with the Book of Life, also called the Akashic Records.
Additionally, Lars will share details of his experiences with the Seer, Calle de Montsegúr. Lars credits the Seer, known for his healing abilities, for healing him from an undiagnosable and debilitating long-term illness.
Lars Muhl is among the world's most celebrated independent scholars on Aramaic, Christian and Jewish mysticism. He is the author of numerous books, including the bestselling The O Manuscript: The Seer, The Magdalene, The Grail, The Wisdom of a Broken Heart: The Gospel of Yeshua and Mariam and his latest book The Light Within a Human Heart which will be released by Watkins Publishers on 14 June 2022.
Click here to watch Lars on YouTube.

--

Previous participants say:
"Lars Muhl is an inspiring speaker. This was a wonderful event."
"Excellent, thought-provoking. I concur with all that Lars talked about - the time is Now! Please have more by him."
"Lars Muhl was amazing. The class was great! I have read several of his books and he is a fabulous teacher. Please bring more classes with him."
This event is taking place in-person at our college in London
You can find the address and travel directions on our contact page - we'll also include all the information in your enrolment email.
About Lars Muhl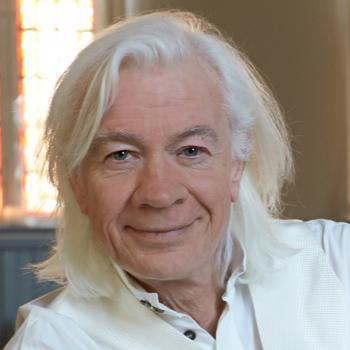 International speaker, healer, author and mystic, Lars Muhl is widely known for his fastidious research on and interest in sacred gnostic texts and the true teachings of Yeshua of Nazareth.
Read more about Lars
Buy Now
To secure your place on this event click book now.
Price: £200.00
Become a member today and you will save £20.00 on this purchase. Find out more about membership.